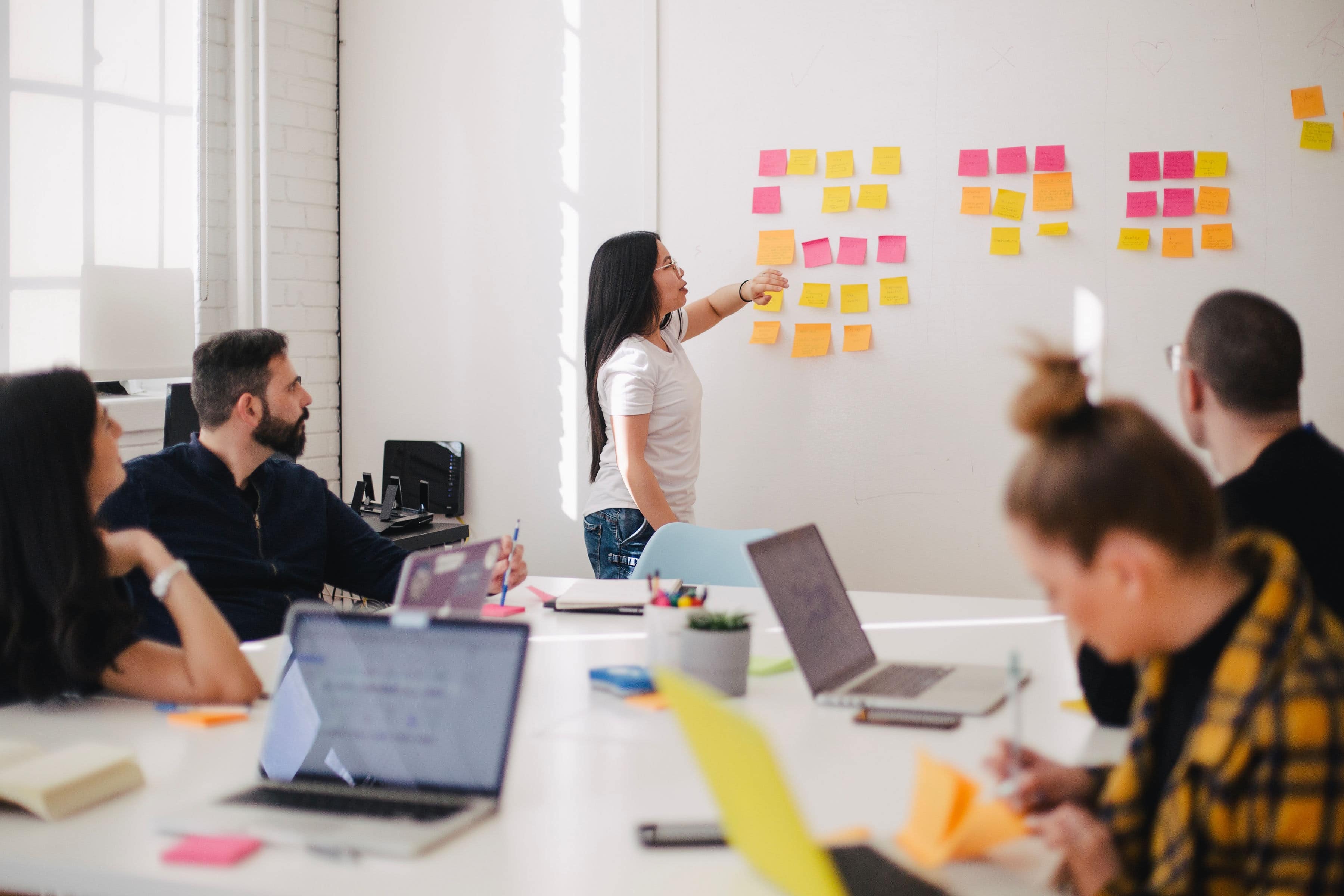 When putting together a strategy, budget or potential brief for any agency it is worth considering how paid media could work for you and what tactics are right for your business. In a competitive online advertising space, targeted paid media campaigns are increasingly vital if you want to reach customers. From Facebook posts to display adverts, find out why you should be doing more.
Paid media includes any type of external marketing that you pay for, from traditional media such as TV, print advertising and radio, to online media such as paid social and pay-per-click (PPC) advertising. 
While traditional paid media can work extremely well, there has been a shift in recent years towards online due to its cost-effectiveness, tangible results and measurable ROI – a must for any marketer. 
There are lots of ways to reach your audience online and organically with little to no budget, whether that be through owned media (e.g. website, social, blog) or earned media (e.g. online media coverage, reviews, social shares). While these channels can be successful on their own, it takes time and work to reach your audience and, ultimately, needs to be underpinned by a targeted strategy. It doesn't hurt to be clued up on how you can best reach your audience organically either, see our blog on how to improve your social media engagement.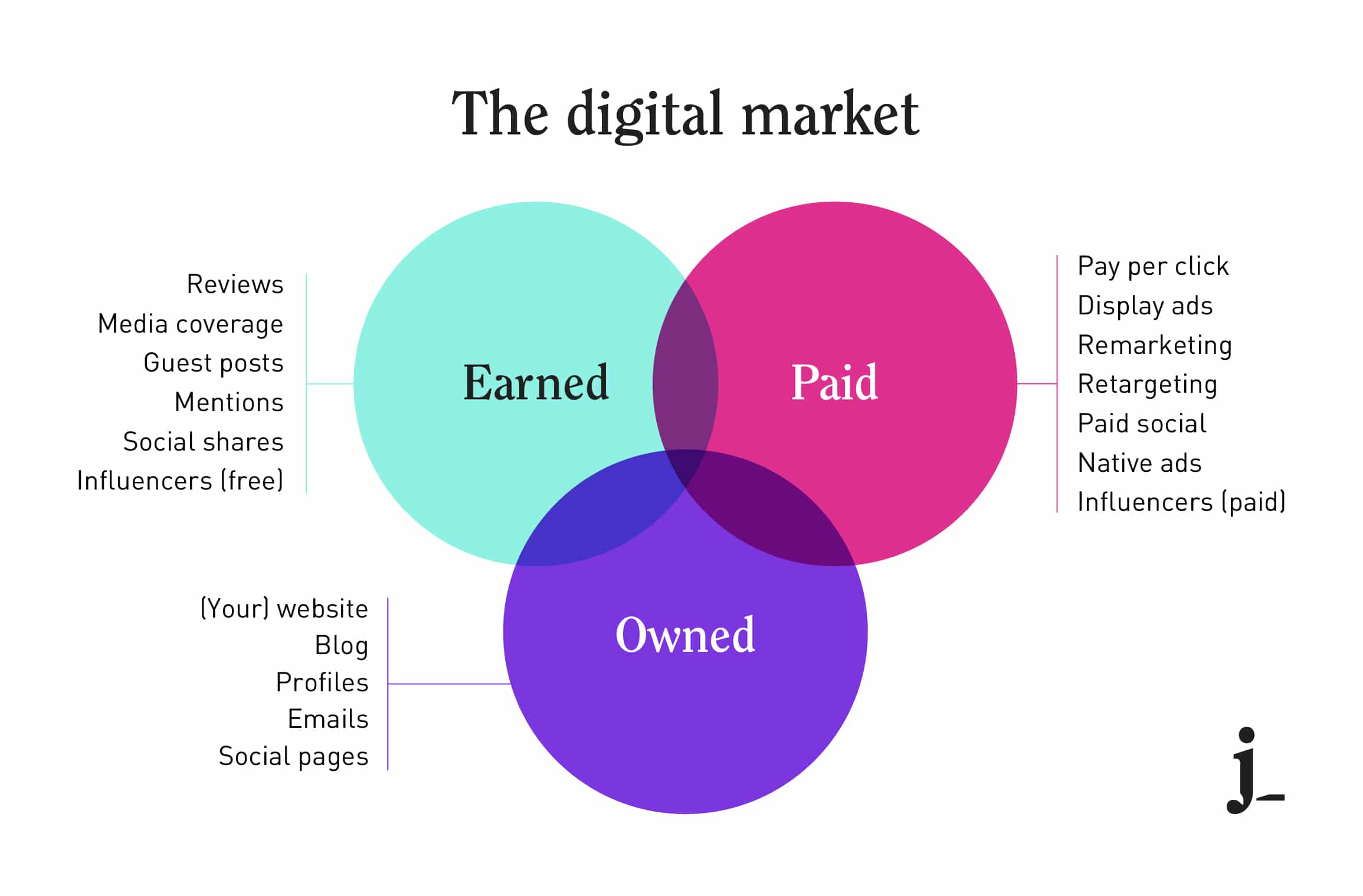 A key benefit of paid media is that, as well as reaching new audience groups, it can complement your owned and earned media, so it doesn't work in isolation. This will give you more exposure in the long run as it will amplify your website/blog / social content and help you gain more reviews, comments and shares from users.
For example, if you place a paid advert on Facebook that links to your blog, not only is it going to drive web traffic but it will increase your social media reach and in turn open up more opportunities for engagement.
Third-party platforms such as Facebook or Google Ads are great for A/B testing. You can test and change your tactics and messaging across each platform until you find an approach that fits. The flexible nature of paid media means you can change your approach and budget half-way through a campaign if it isn't working, unlike traditional media which may already be printed and your budget already committed.
What types of paid media should you consider?
While the spectrum of online paid media is broad, we've chosen some of the key tactics used and weighed up the pros and cons of each. 
Media type
Description
Pros
Cons

Display

Graphic or text-based ads that appear on websites, apps or social media

Highly flexible

Variety of formats, sizes and styles

Track results in real-time e.g. clicks, conversions, impressions

Highly targeted using Google software to place your ads on websites based on interests, keywords and geography

The internet is saturated with display ads, meaning average click-through rates are usually less than 1%

Adblocking technology in place so many users may not see your ads

PPC

Pay-per-click is an online model where advertisers pay every time a user clicks on their ad

You only pay for how many clicks you receive

Track results in real-time e.g. clicks, conversions, impressions

Flexible budgets

Can measure ROI easily

You can retarget prospects

Bidding wars - competing with other businesses for keywords which can become expensive

Clicks don't always mean conversions

Can be time-consuming to set up and may requires a lot of testing to achieve results

Paid social

Any paid for or sponsored advertising on Facebook, Instagram, Twitter and LinkedIn

Highly targeted e.g. age, geographic locations, gender, interests

Flexible e.g. can pause campaigns and adapt budget / audience

Fits any budget

Cost-effective

Customers can engage with your ad

Slow ROI can take a while to show

Risk of negative feedback and comments

Time-consuming process - from audience research to creating ads and scheduling

Paid influencers

Anyone who you pay to talk about or promote your brand, products or services

A more personal way to reach your audience

Endorsements from the right people can do great things for brand reputation and awareness

Builds trust and credibility in your brand

Tap into audiences you wouldn't have reached otherwise

Can be expensive

No guarantee of results

Influencer market is becoming very saturated

Consumers are becoming savvier and often unfollow influencers who "sell" too much on their channels
You've decided on the type of paid media options you'd like to explore, your budget and objectives, so what's next? 
Get your message right – you could have the best PPC or paid social strategy out there but if the message and execution don't resonate with your audience then it could all be for nothing. 
Ensure your owned media is up to date and looking great – especially if your paid media is pointing towards your owned media; there's nothing worse than a great looking ad leading customers to a non-functioning website or poorly written content.
Monitor earned media – you don't want to draw attention to a recent load of bad reviews on your social media page or attract negative comments on a sponsored post.
And finally, speak to an expert in paid media to implement your strategy or help you to create one. 
Here at Jam, we have achieved fantastic results for our clients across a variety of paid media, including a paid social media campaign for Argos Pet Insurance, which recently won two awards for 'Best Use of Social Media' at the Northern Digital Awards and CIPR PRide Awards.
Give us a call on 0161 860 0565 or drop us an email hello@wearejam.agency to discuss your paid media requirements further.