Silver Marketing Association Member | CIPR | MPA Inspiration Award
Strategic People
The recruitment rebrand
that pulls no punches
Strategic People has over a decade of
experience specialising in programme staffing solutions for business and technology change, and also recruiting developers in digital technology.
Brief
Our challenge was to rebrand to
align Strategic's internal messaging and ethos with its external persona. To also use this brand and the website as a tool to recruit the best talent.
To give the brand a modern, bold
feel to stand out from the crowd, using the tone of voice to showcase Strategic's personality.
APPROACH
'People-first' was our concept, it's how
Strategic works and what the company is all about. The team's personality is translated through language, as this is where their quirky character comes through. Showing them to be confident, great to work with, fun to be around but serious about what they do was very important. We used bold, bright colours and a strong sans-serif typeface to match their personality and help them stand out from the crowd.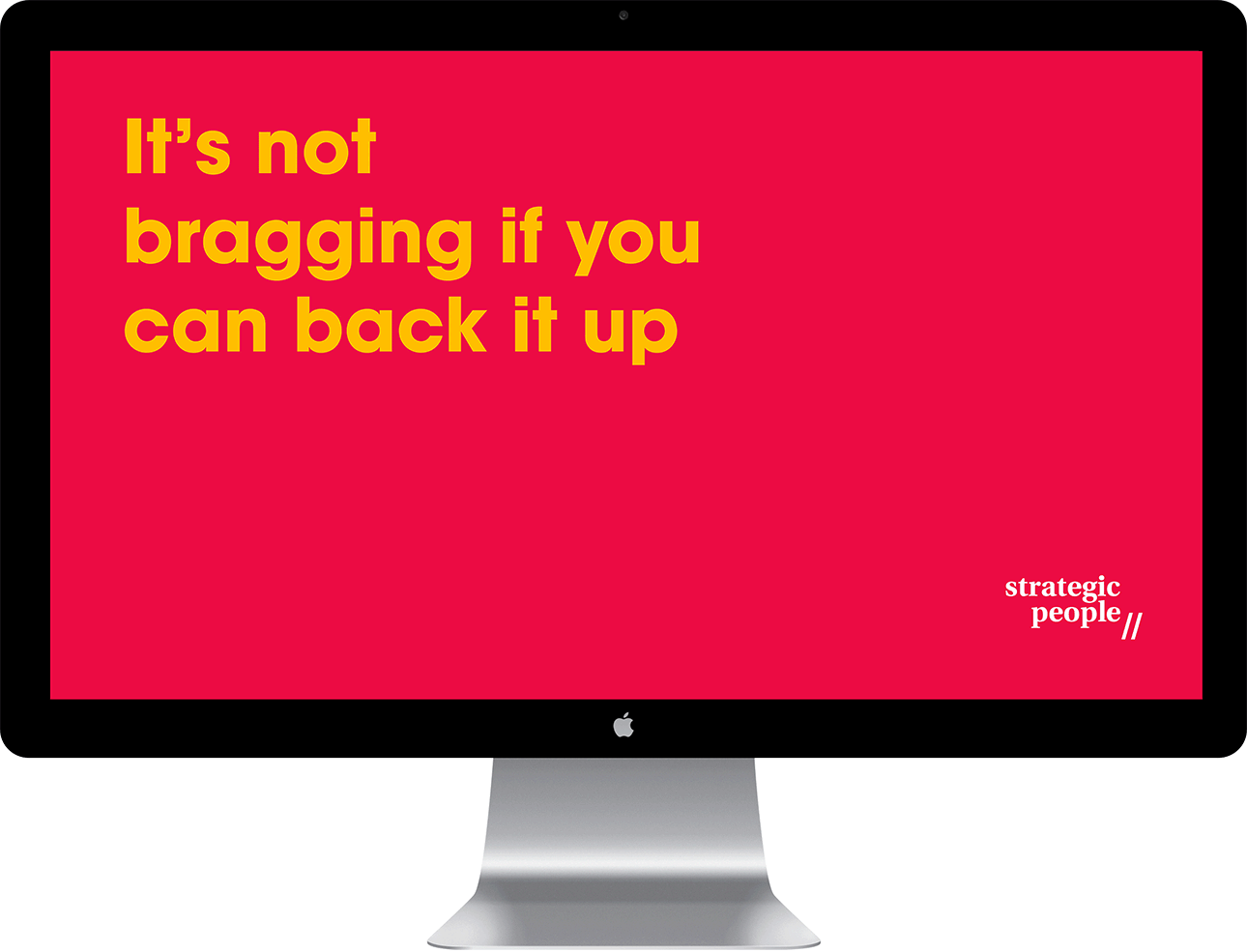 Fighting talk was the concept for internal
communications and recruiting staff to work at Strategic. Using boxing and sporting phrases to highlight its best attributes (confidence, skill, tenacity) without alienating non-sports-fans or becoming too cliché.
This strong, inspirational language helps
the staff visualise their brand character; the embodiment of confident (not cocky) and a team that never throws in the towel.
Jam approached this brief like we handle our business, in a bold and confident manner. We asked for market disruption and to stand out in the sector, they gave us the knockout solution we were looking for!
Voted Best Full Service Agency and Best PR Agency at The Talk of Manchester Awards 2017