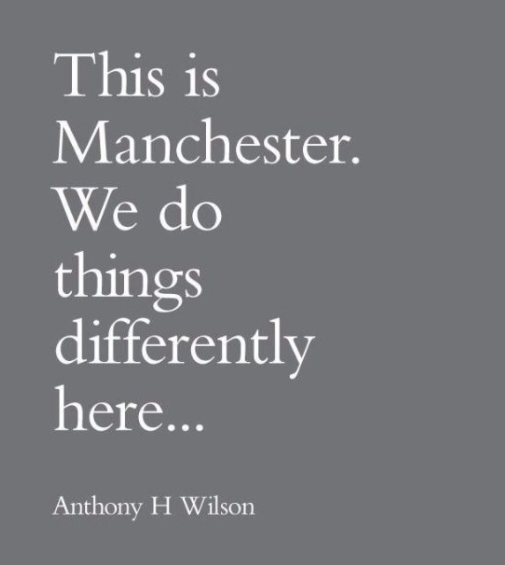 As the late, great Tony Wilson said: "This is Manchester, we do things differently here." Whether this is down to the musical drum that beats in Manchester's heart, the latest architecture that adorns our streets, the passion that takes over the city during a football game or the need to be at the forefront of the science and technology industry, Manchester is never one to shy away from being nouveau.
GB Heroes Manchester Parade
This week the Jammers headed down to the GB Heroes parade in Manchester's city centre to welcome our Olympians and Paralympians home. We all had a fantastic time; even the rain didn't dampen our spirits. But, along with commending our heroes' achievements, there was another reason to celebrate. It was a time to rejoice in the importance of events being held outside of London as, let's face it, London is traditionally the hub when it comes to staging national events.
But Manchester proved it could host a parade just as well as the capital could, even if Mother Nature was against us – cue the North/South divide debate. However, it's not just the parade that we can look upon when assessing success. Manchester has shown on more than one occasion that it is more than proficient in hosting events. For example, the success of the Commonwealth Games, the various marathons hosted across the city and the outdoor music events that take place each year to name but a few.
Future Manchester
When looking to the future, the number of major events that will be staged outside London is uncertain, but we can only hope that the support the North has received from Parliamentary figures over the last few years will mean a push in events staged across the country. We believe that by doing so we can demonstrate to the nation that London is not the only hub for activity.
Also, with devolution in Manchester, and the city's responsibility for managing its own budget shows that Westminster clearly believes Manchester is capable of great things. Surely, then, this should be reflected in the number of national events our great city hosts.
Here at JAM we have excellent event organisation skills, which can be harnessed by any business. If you are an organisation looking for support with your next event, contact us on 0161 850 0565.