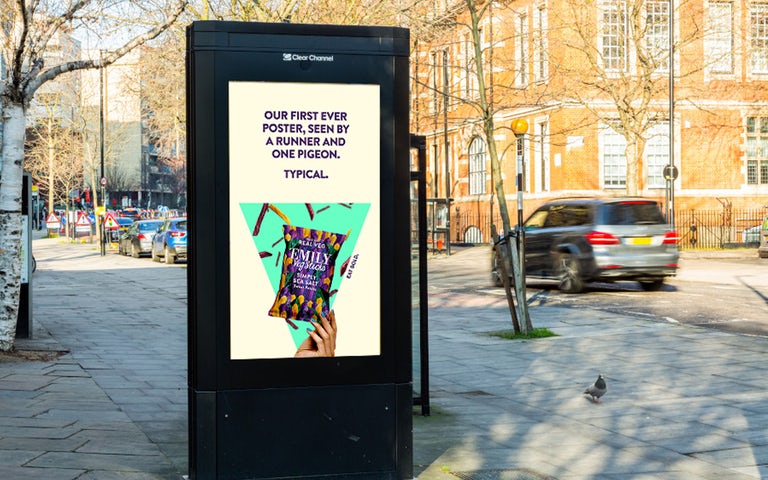 It's pretty safe to say that 2020 hasn't panned out how we expected up to now. COVID-19 caused lockdown measures to be put in place in the UK, which interrupted our everyday lives, from how we work to having to queue when popping down to the shops for some milk.
While in the UK many businesses locked their doors under official guidance from the government, many adapted the way they do things, adjusting their products and services to offer a safe option for customers.
From independents to established brands, we've taken a look at the ways that some companies have been working to stay in business and make an impact during the pandemic.
March probably seems like it was years ago, but you may vaguely remember the bulk buyers who treated lockdown like the apocalypse. Shelves were stripped bare of essential items by these hoarders, and those of us who needed basics like bread, milk and loo roll were left without.
As cafes and restaurants closed, many establishments had large amounts of food stock that was going to spoil, and throwing it away would have been a huge financial loss.
To ensure they could keep making ends meet, independents like Nibble in the Northern Quarter took the opportunity to open their own corner shop, providing local residents with a place to buy fresh, quality products without battling the supermarket queues.
Through encouraging footfall to the shop and the people of Manchester sharing the brilliant idea, the team were also able to promote their #PayItForward voucher scheme, which is still available now, to guarantee returning customers when lockdown is eased.
While many of us have enjoyed Zoom quizzes and game nights, there's a slight disconnect as there's less opportunity to really socialise between questions.
If you've ever been to Bongo's Bingo, you'll know that atmosphere is what makes it such a massive success. It's loud and fast paced which is why when the first virtual event was announced, we were sceptical about whether that unique atmosphere could be replicated when not in its usual venue. Luckily, we were so, so wrong.
Fans of the alternative bingo format were encouraged to get their mates on board and to enjoy a few drinks from the comfort of their own homes while they joined in with the raves, quizzes and even dog racing. It's something only Bongo's Bingo could pull off!
Since events were cancelled and nightlife venues have been closed Bongo's Bingo has ensured that they're staying relevant and active, maintaining their momentum that will ensure their events will be back with the same dedicated audience as before.
There's no doubt that the hospitality industry has been one of the hardest hit by coronavirus. With the majority of workers put on furlough and mass redundancies across the industry, it's inevitable that many businesses won't be able to recover from such a huge financial hit.
Those that will are the ones that refuse to ride it out quietly. Keeping a digital presence has been vital for brand survival, and standing out from the crowd has seen some previously unknown brands come out of the woodwork.
For example, Emily Snacks, a relatively small brand, generated huge amounts of free press coverage when their outdoor campaign went viral. Instead of cancelling the space or sticking with the original messaging, the team decided to have some fun with their first outdoor advertising campaign in what would've typically been a busy time of year with high footfall passing their advertising sites.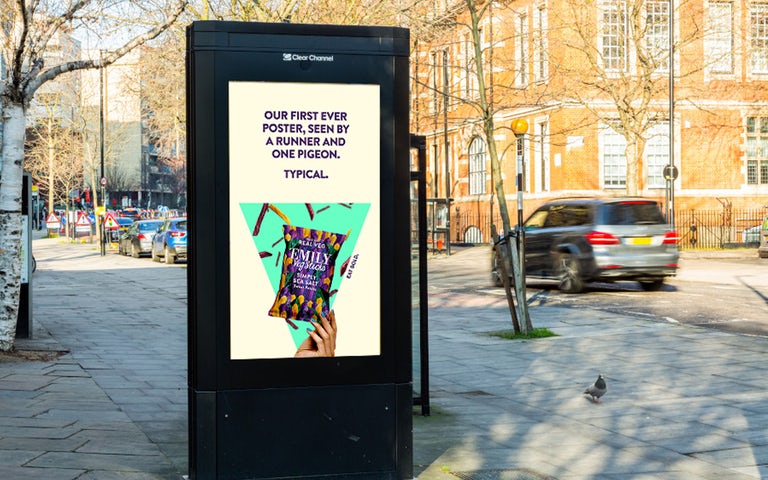 The funny stunt was quickly picked up by one of the few people who passed it, and now millions have seen the advertisement. Showcasing brand personality is a great way to win over the trust of potential customers, and we're sure Emily Snacks have seen an uplift in sales off the back of it.
Need help making your brand stand out? Fill in the form below and we'll be in touch for a chat about your needs.