Silver Marketing Association Member | CIPR | MPA Inspiration Award
Staysure
Creating cut-through in the 45+ market for Staysure
We facilitated a robust brand proposition piece and insights for travel insurance brand Staysure, resulting in a video-first social media strategy that increased engagements sixfold.
115.9%
increased video
retention rate
15.9%
average
engagement rate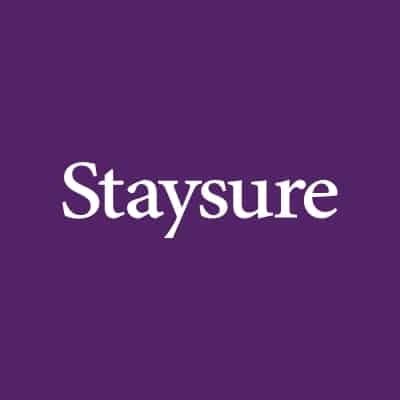 Travel insurance brand Staysure specialises in the 45+ market, with policies supporting people with pre-existing medical conditions and multiple trips a year.
Audience research
Brand proposition workshop
Organic social media
Paid social media
Bespoke video
Bespoke photography
The Challenge
Staysure had previously depended on demographic data, such as age and location, to understand and segment audiences. Stereotypical generalisations of a mature audience alienated the main proportion of Staysure's active customers, those aged 35-55, who didn't relate to images of elderly people holding hands on a generic beach.
Yes, the Staysure customer is older, and yes they often have pre-existing medical conditions but that doesn't hold them back! Age and medical conditions don't define the Staysure customer, so our challenge was to understand what does define them exactly, and then speak to them in a relatable way.

The Extraordinary Thinking
The 45+ demographic are often forgotten in marketing, especially when it comes to living life to the fullest through travel.
To gain a deeper understanding of our mature audience, we facilitated an intensive brand proposition workshop with the team at Staysure.
Our goal was to move beyond demographic data and delve into the attitudes, behaviours and needs of people at different life stages to help identify key messages that speak to these audiences.
Through a series of brainstorming sessions, focus group discussions, and market research activities we were able to understand the unique lifestyles, aspirations, and preferences of different segments within our broad audience and initiate a video-first social media strategy based on attitudes rather than age based assumptions, showing the vibrant, fun nature of people aged 45+ who are spending their best years seeing the world.
Research & Workshop
Through an intense brand proposition project and producing bespoke audience insights, we were able to position Staysure as a challenger brand that understands its customers.
We replaced the old focus on over 50s, which, in reality, reflected tired stereotypes, and positioned Staysure as the voice of over 40s, disrupting the sector.
Social Media Strategy
With our learnings, we developed a paid and organic social media strategy to deliver impactful video and static imagery featuring messaging that truly resonates with potential customers.
Our tone of voice became more daring, energised and edgier than the category norm. Our content, both the visual and the narrative, showcased and celebrated energy, ambitions, goals and achievements.
Like what you see?
Jam with us and see how we can help you out.
All we need is a few details about your project.
Voted Best Full Service Agency and Best PR Agency at The Talk of Manchester Awards