Silver Marketing Association Member | CIPR | MPA Inspiration Award
Koura
Let's be Klea – raising awareness of illegal imports of refrigerants
22.6 million
Display ad impressions
1.4m
Social ad
impressions
3.7m
Impressions across
70+ countries
Koura Klea – a world leader in refrigerants,
has a fifty-year heritage supplying to major
manufacturers across several industries
including, commercial refrigeration,
automotive and HVAC.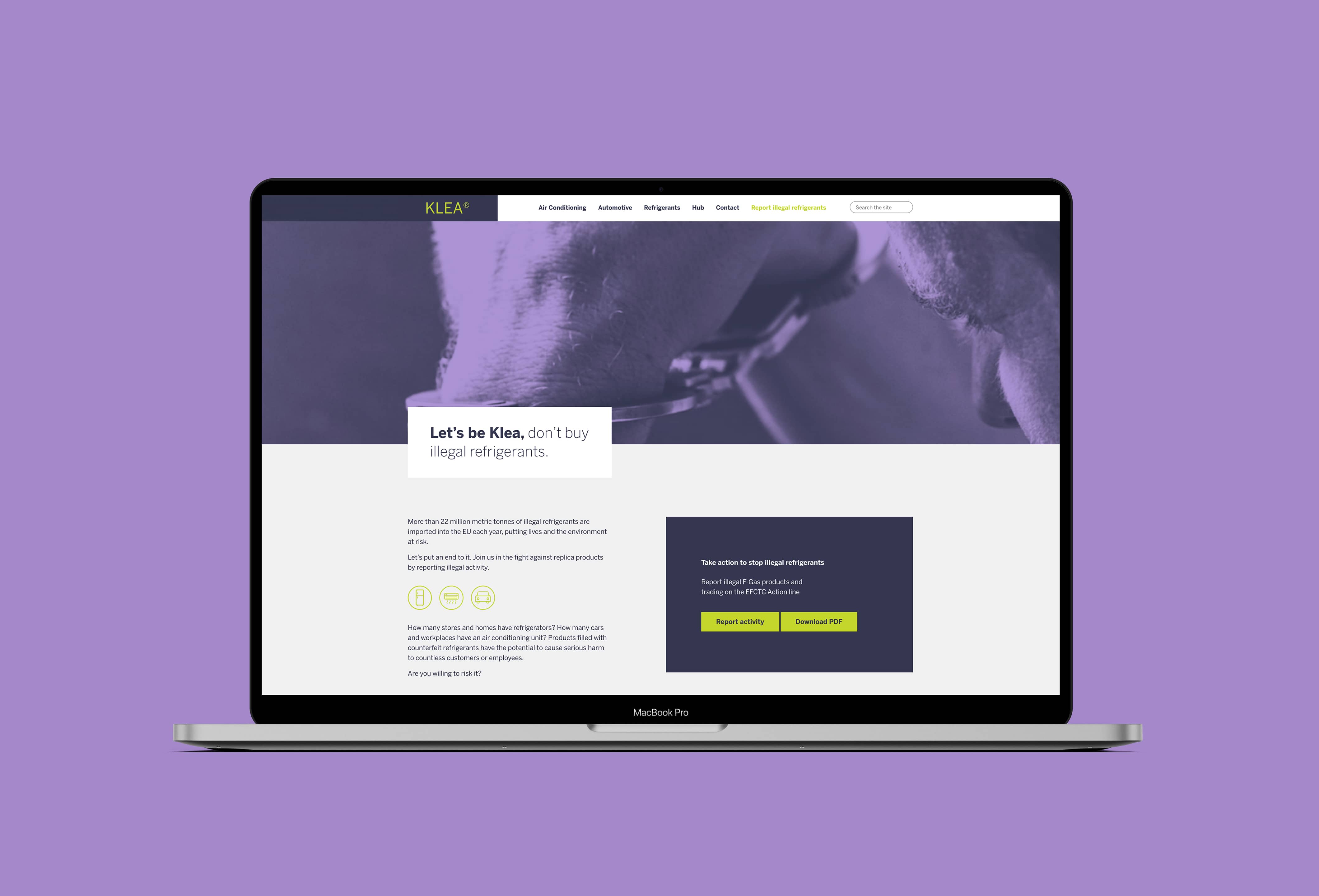 The Challenge
Raise awareness of the importation of illegal refrigerants whilst highlighting the potential risks and positioning Klea as a leader in the industry

The Extraordinary Thinking
After thoroughly researching the scale of the illegal refrigerant trade, we found that the problem spanned across the UK and Europe. We developed a clear campaign narrative to ensure our message was understood across countries, industries and job roles, using a range of campaign tactics.
Integrated
campaign
We devised & deployed an integrated, multi-country, multilingual campaign.
Multi-lingual
targeted assets
Multiple assets across paid social and targeted display advertising, translated for each region.
Solus
e-shots
Solus e-shots to UK & Italian trade publications
Industry
press
Thought leadership, features, press releases and reactive commentary in industry press
Like what you see?
Jam with us and see how we can help you out.
All we need is a few details about your project.
Voted Best Full Service Agency and Best PR Agency at The Talk of Manchester Awards