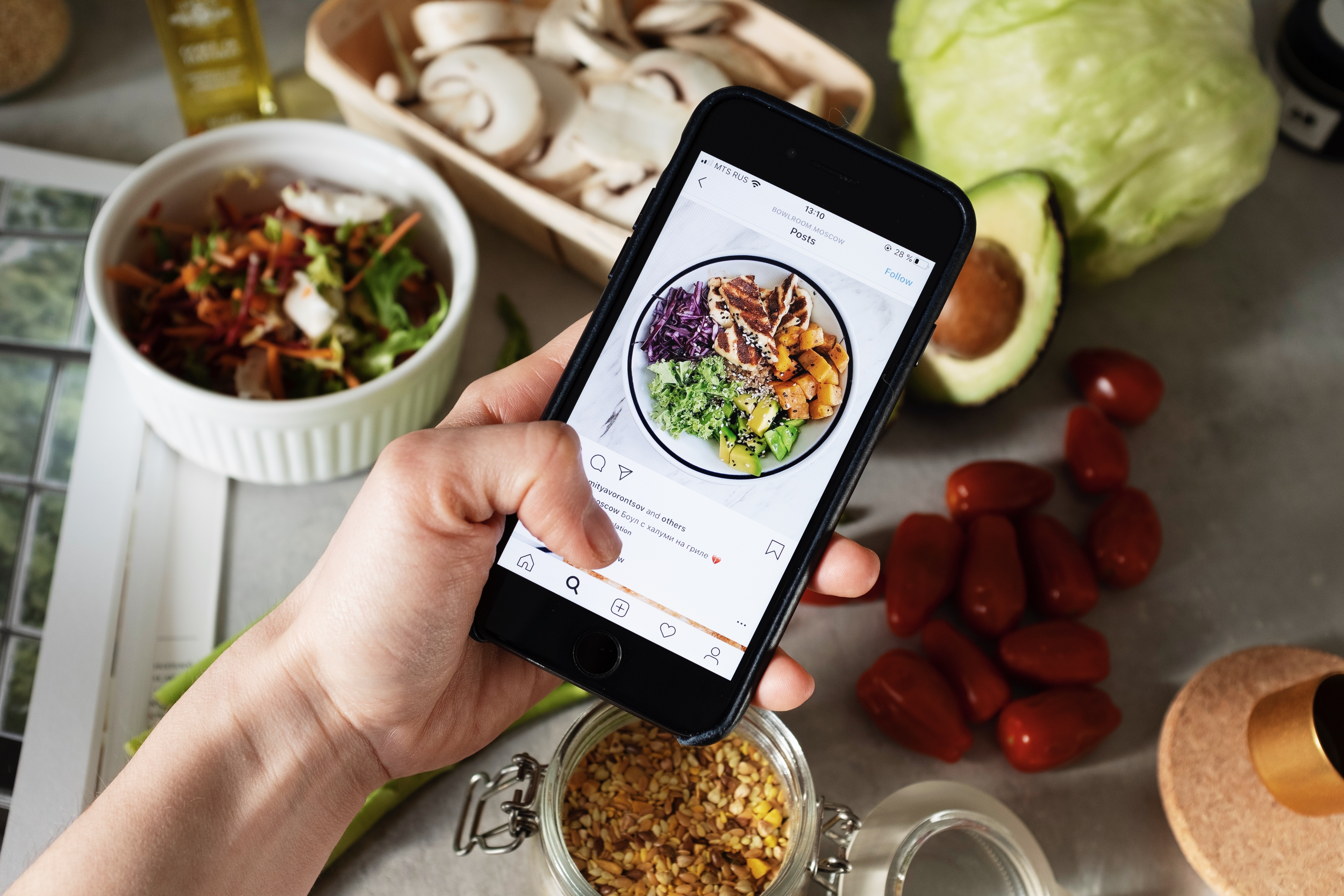 From chia seed brands and kimchi makers, to chocolatiers and fast food giants, most food brands – large and small – have a social media presence. 
With this in mind and with a crowded marketplace, it can be easy to think that your social platforms won't make much difference to sales, but, done well, social media can create new audiences, engage with existing customers, generate interest, raise awareness, make a noise and – ultimately – boost that all-important bottom line. 
The Jammers have worked with various food brands to do just this, and – although the social landscape is always shifting – there are some things you can do right now to boost your bottom line using social media:
Here are our seven steps for success
1. Choose your platforms carefully
You do not have to have a presence on every platform, and it goes without saying that you need to think about what you are trying to achieve and be present on the platforms that your customers use for maximum impact. 
Younger consumers love Instagram and Snapchat, with recent Sprout Social figures showing that 75% of 18-24-year-olds have Instagram, with 24 million users in the UK, the majority of which are female.  Meanwhile, Snapchat attracts the Tweens too, with 69% of 13-17-year-olds having an account on the platform. 
Facebook is still the biggest platform overall, with 2.45 billion people logging in every month globally and 37 million users in the UK alone.  Interestingly, although the demographics are mixed, 68% of 50 – 64-year-olds use Facebook. 
If you wanted to use your platforms to engage with buyers, stockists and retailers, then Twitter and LinkedIn might be your best bet.
If you do have a younger audience, then don't forget about new platforms such as TikTok which are developing huge user bases amongst Gen Z and millennials. Users of the platform – who can create short videos with filters and music – have reached the 500 million mark recently.
Video is a social marketing must nowadays. Recent figures show that, by 2022, online videos will make up more than 82% of all consumer internet traffic – which is an incredible 15 times higher than it was just three years ago.   Additionally, Google insights have found that six out of 10 people would rather watch online videos than television.
Be creative and think how video can show off your products, create a buzz and drive sales. Food brands can make how-to videos, recipe tutorials, stop motions…the list is endless.  Watching food being made, cooked and experimented with is captivating, enticing and mesmerising for viewers, creating visual "food porn" and even stimulating appetite!
3. Make use of ephemeral content
Ephemeral platforms such as Instagram Stories and Snapchat can add an extra dimension to your video and visual content. These platforms allow users to create quickfire "story-like" content which disappears after 24 hours, so make use of it with behind the scenes story telling, daily videos and more. This is also a great place to share user-generated content.
4. Engage with your audience
Social media isn't a one-way street, and engaging with your followers if they ask questions about your products, comment on your posts or even make a complaint is absolutely key. 
This can seem time-consuming to smaller food brands that don't have the resources for a social media manager, but set aside some time every day for engagement and chat, spark conversation and reply.  This will help to create brand advocates and build a tribe online.
Yorkshire Tea is famously brilliant at this, making headlines recently when lots of Twitter users kicked up a fuss when an MP posted a picture of himself with a large bag of the product, unbeknown to the brand. Handling it well and encouraging the posters to be kind with their comments, #SueYoureShoutingAtTea became the laugh out loud hashtag of the year so far, with some users even creating memes and merchandise bearing the phrase.
5. Inspire and Share User Generated Content
The golden goose of social media is UGC, or user-generated content.  A well-known example of a simple yet genius UGC idea is Coca Cola's #shareacoke campaign, where they printed names and phrases onto their bottles and cans, encouraging social users to share pictures with hashtags. Within just six months, the brand reported 330 million impressions on Twitter alone, with nearly 170,000 tweets from 160,000 fans.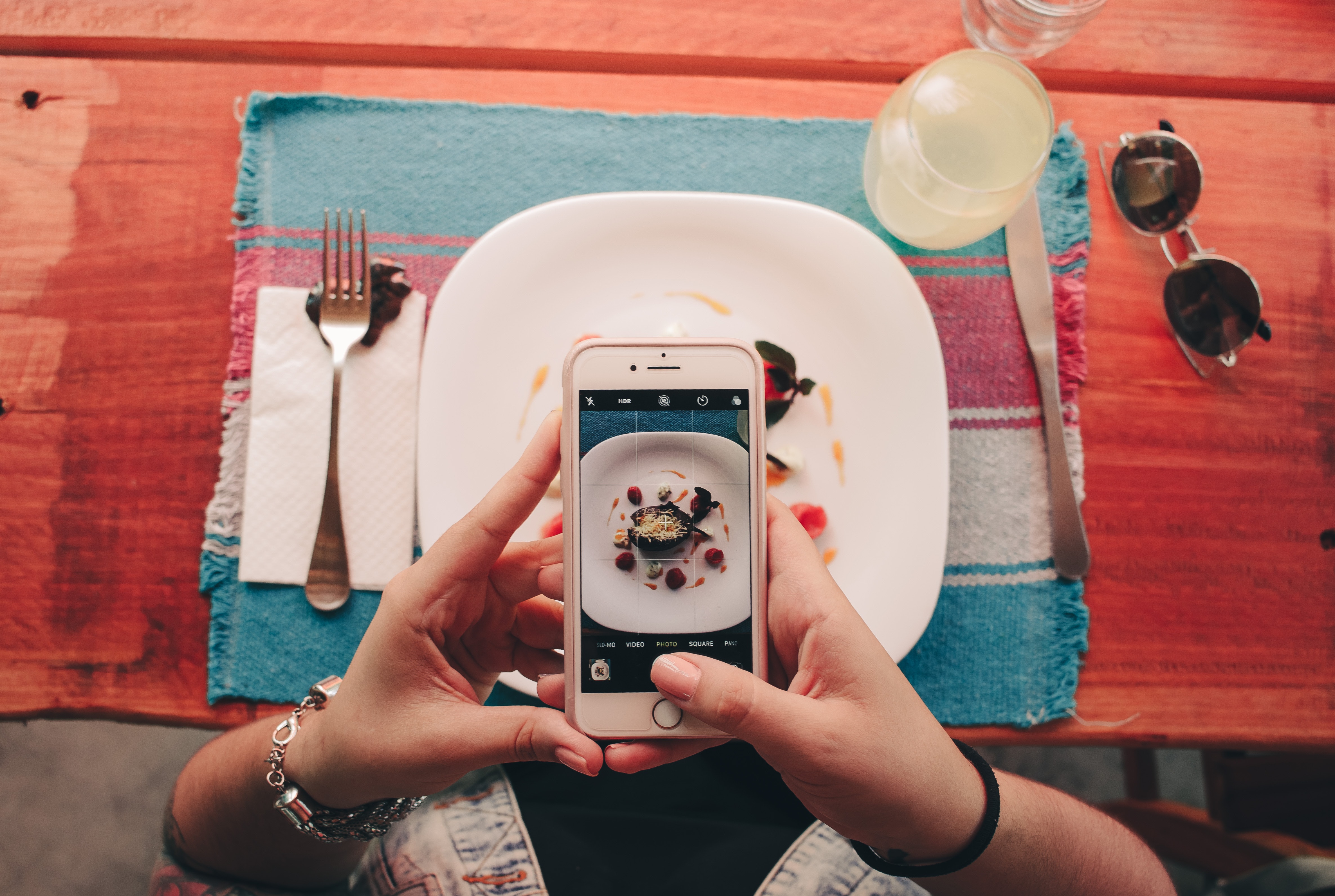 Your food brand may not have Coca Cola's audience (yet!), but the idea is valid for any business. Create ways for your users to share your brand in fun and authentic ways. You can set recipes to follow and ask people to send pics of their finished results, make up inventive challenges, create competitions and more. Create hashtags or ask users to tag your brand so you can track your success.
6. Use influencers – but be targeted and clever
Using influencers can be a great way to get your brand out there and engage with new audiences, but there are so many to choose from, it can be difficult to know where to start.
Most influencers will have a media pack that they can send to you, to show you their demographics and reach, so make sure you are targeting your audience and choose your bloggers and vloggers carefully. 
You can work with them for little or no cost by sending products, offering free tickets to events, collaborating for giveaways and setting them the same UGC challenges as you set for your customers, but in reality, most bloggers will charge for reviews and sponsored content so it is worth having a budget set aside. 
Don't shy away from using celebrities, and if you think a certain celeb or well-known person will love your product, reach out and send them one for free.  Greggs recently made the headlines (yet again!) by sending Stormzy a personal video and their first elite black concierge card for VIPs, gaining millions of views when the grime artist shared it across his social channels.
7. Know where and when to spend your money
In this landscape, it is an absolute necessity to spend money on social media if you want your content to be seen by a wide audience. The good news is that social advertising and sponsored content can be hugely targeted, so you can even tweak your reach and demographics per post if you want to target certain pieces of content towards certain parts of your audience.
The key is to keep your content being seen on a regular basis, so paid-for social media should be a long term strategy and not just a one-off piece of activity.  Your social spending should result in a return on investment which can be measured and tracked to see what's working and what's not, so buckle down for the long game to build and engage your audience. 
If you want to talk to the experts, Jam has years of experience in helping food and hospitality brands build their presence online and on social media. Get in touch for a chat at hello@wearejam.agency.