Crises happen – it's as simple as that. But from a PR perspective, how you handle crisis management can have a huge impact on corporate reputation.
2019 has seen its fair share of crises happen to companies, organisations and individuals. Some of them heartbreakingly tragic, some of them thought-provoking.
We take a look at three notable crises of 2019, and how they were handled from a communications perspective:
Boeing 737 Max – profits over people?
Earlier this year, aero-giant Boeing was accused of showing arrogance and putting profits before people in the wake of the 737 Max disasters, in which two of the aircraft models were involved in horrific "no survivor" plane crashes, one in Indonesia and one in Ethiopia. In just six months, 346 people died.
But rather than show heartfelt grief over this horrendous human tragedy, take immediate ownership and ground all 737 Max aircraft at the first possible opportunity, Boeing appeared to take a "business as usual" approach, and lobbied President Trump to prove the model's safety, before finally grounding all aircraft after the second incident.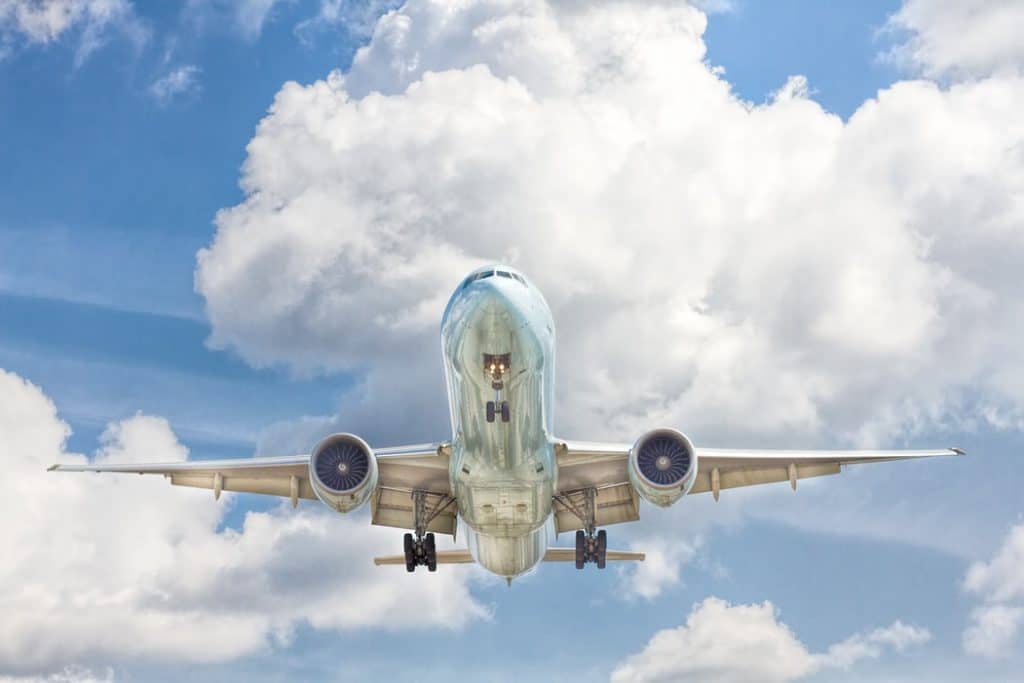 Recent events have seen Boeing's CEO, Dennis Muilenburg, removed from his position as chairman of the company in light of the disaster and how it was handled. He also faced a plethora of grief-stricken relatives at a highly emotional congress hearing, which eventually saw him admit that Boeing should have grounded all 737 Max aircraft after the first incident to prevent any further tragedies.
As a result of the crisis and the subsequent mishandling, experts predict that it has cost the firm between $30 and $40 billion. Shares took a direct hit at the time of the crisis, and have nosedived again since. It could take a while for Boeing to restore the public trust that was lost in the aftermath of this tragedy, and this situation shows just how important it is to be accountable and to take immediate action, especially where public safety is concerned.
#MeToo – was Gillette's campaign too blunt, or sharp as a razor?
Razor firm Gillette came under fire for its somewhat blunt #MeToo campaign, which shone a spotlight on toxic masculinity with a bold video designed to challenge some male behaviours.
Many believe that the campaign was abrupt and demonised men, and the much-shared video alienated a large chunk of its customer base, but Gillette owned the media furore, commented on the debate, focused on the positive dialogue that the video ignited and refused to pull the advert.
The video itself had over 30 million views online, sparking global debate and generating hundreds of news articles and conversation pieces – so maybe it did its job after all!
Disaster for the Royals? Andrew takes the stand
Last month, Prince Andrew was finally thrust into the spotlight over the Jeffrey Epstein scandal, which has seen him implicated in teenage sexual activities – something he strenuously denies.
In a lengthy TV interview – which he participated in to put to bed any circulating rumours – the Prince came across as "arrogant" according to many, as he defended his relationship with the financier and convicted offender.
Peppered with what seemed to be alibis and excuses, the Prince appeared to offer no words of regret or show any sorrow or sympathy for Epstein's victims. Following the interview and subsequent fallout, Prince Andrew has issued a statement to the media stating that he is stepping down from royal duties for the foreseeable future.
The important questions to ask in a scenario like this are; what were his PR team thinking, was the Duke prepped by his team beforehand and was there a plan in place for the possible interview questions?
It certainly didn't look like it, and the decision to proceed with the TV appearance has sparked universal criticism from communicators who have all shuddered to the unanimous conclusion that the Duke of York decided to bulldoze his way through the interview without accepting any guidance from advisers beforehand – with one report claiming that one of his PR advisers left his position before the interview took place, as he was opposed to the Prince taking part.
Three tips for crisis management success
2019 has taught us that, in light of any controversial campaign or any corporate crisis, being prepared and being trained to deal with them from the beginning is crucial. Being accountable is also key, and owning your mistakes can only be a positive step forward in any crisis situation.
Here are Jam's top three tips for any business planning ahead in case of a crisis:
In the wake of the ever-changing digital landscape, companies need to update their crisis management handbook on a regular basis. Nowadays, crises can spin out of control in seconds, so it's crucial to have a plan and a team in place to deal with any incidents swiftly.
A good crisis management plan will include contact details, step by step instructions for various scenarios, draft holding statements and draft social media and web copy.
Everyone needs to be on the same page, sending out the same messages with the same narrative, especially as social media can send crises from nought to sixty in a flash. Clarity is key.
Any good crisis plan should demonstrate quickly how to get ahead of the story, set the narrative and be proactive with regards to communications. It's simply bad practice to wait and react as the story unfolds, you need to ensure you are in the driving seat.
If it's a scenario you may not have planned for, the crisis team needs to work out the strategy as quickly as possible and act on it.
One of the most important things to remember in a crisis is; your spokesperson needs to be as senior as possible, and they need to give a human rather than corporate response.
Alton Towers was praised for its response to the Smiler rollercoaster crash back in 2015, when Merlin CEO Nick Varney took the reins and fronted all high profile broadcast interviews. Offering an entirely human and clearly emotional response, his first thought was for the victims and their families. During interviews, he apologised, maintained eye contact, accepted full responsibility, deftly batted off any questions about share price, and focused on safety.
Although the incident must be one of the darkest days in Merlin's history, the reputational damage was limited due to the authentic and human response – and subsequent action – taken by its CEO.
Ultimately, crisis management can make or break a company's hard-earned reputation. It can take a very long time to build up a solid and trustworthy status for a brand or company – but this reputation can be damaged irrecoverably in a very short time. Having a plan in place is crucial for any business, large or small.
Jam is well-rehearsed in planning crisis management and handling crises for clients. If you want to have a chat about how we can help to safeguard your reputation, get in touch at hello@wearejam.agency.