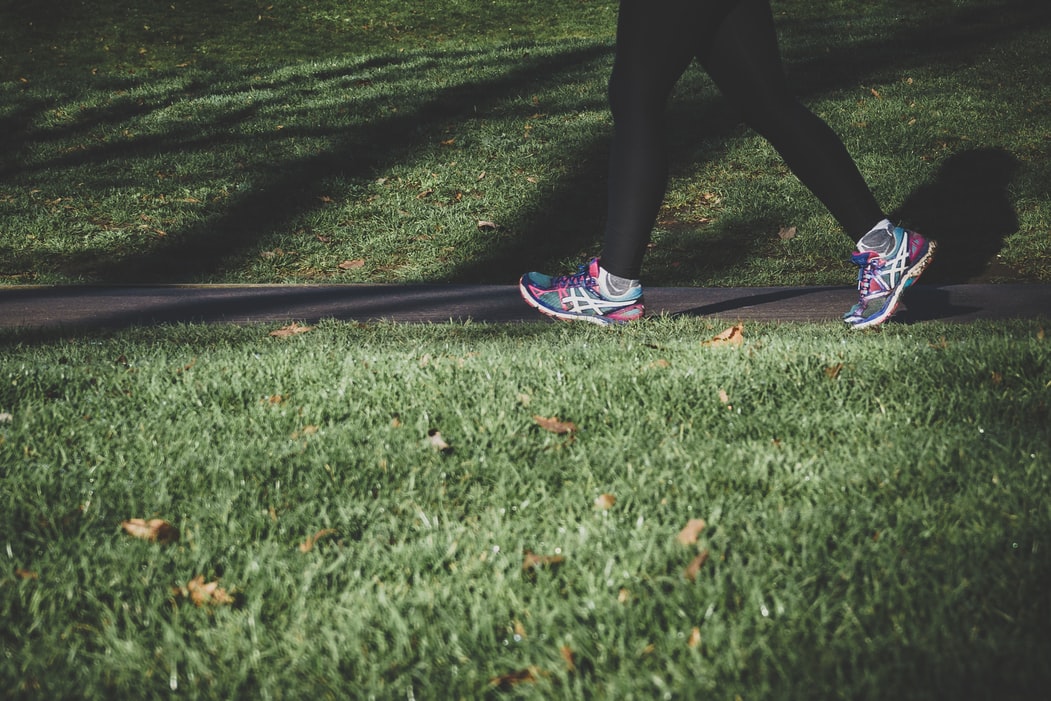 With lockdown restrictions continuing to affect the way we work and live, at times it can feel like our lives are at a standstill. The uncertainty of the pandemic coupled with no family time, holidays abroad or socialising with colleagues has meant many people have seen their mental health negatively affected.
Finding new ways to switch off and take some time for ourselves has been our key to self-care during this time. This World Mental Health Day, here's how we've been staying on top of our wellbeing.
Walking has been a godsend. During the summer we headed out first thing in the early morning sun. The fresh air, movement and the talking whilst walking has been great for our mental health. Decisions seem to be made easier when surrounded by nature.
I also keep a gratitude journal. It helps me sleep better if I write down the positive things from the day before I go to sleep!
I've switched to eating a little better, from choosing healthy options to cooking meals from scratch. Cutting out pre-packed and processed stuff has made me feel a lot better in myself. And as always, I drink plenty of water.
Mine is starting and finishing the week with exercise to blow away the cobwebs!
With the gyms back open, I have a PT session on a Monday morning and a yoga class on Thursday night, with a few sessions in between!
Also during lockdown I started trying to write down something I'm grateful for each day – it's actually really lovely to look back on once you've been doing it a few months!
Mine is much the same as Jaime's, as we get out and walk every day for mental clarity as well as go to the gym. We've been trying to maintain 15k+ steps each day.
I've also stopped drinking caffeinated coffee and tea, which has helped with anxiety.
Walking has been a big one for me. Popping out for a bit of fresh air can really help in getting a clear head.
As well as finding large open spaces for long walks to escape the claustrophobic feeling being in the house can bring, I love a good colouring book or playing a video game to focus on for a bit. It's a great distraction from reality and I feel much better after just switching off for a few hours.
I've been making time for reading. I love reading but it's all too easy to get distracted and down the social media rabbit hole. So I've been making sure I dedicate more of my downtime with my head in a book!
I kick off my day by making my bed every morning and making sure my room is clean, which helps me concentrate properly – clutter is distracting.
I also time for myself to do something I enjoy. I shut off from any stress triggers and take my mind off it by playing video games, watching a series or reading.
Starting back at the gym has really helped too. As a lover of routine, this one was really starting to get to me so it's good to be back.
I've found simple breathing exercises really helpful. When you're stressed your breath shortens and taking a few minutes to focus on deep breaths normally helps me get some perspective back.
While doing some mental housekeeping works for most, serious mental illnesses require professional care. If you're ever struggling with your wellbeing, you can reach out to the below numbers for support and advice, which are free and available 24/7:
Call Samaritans on 116 123
Text SHOUT to 85258