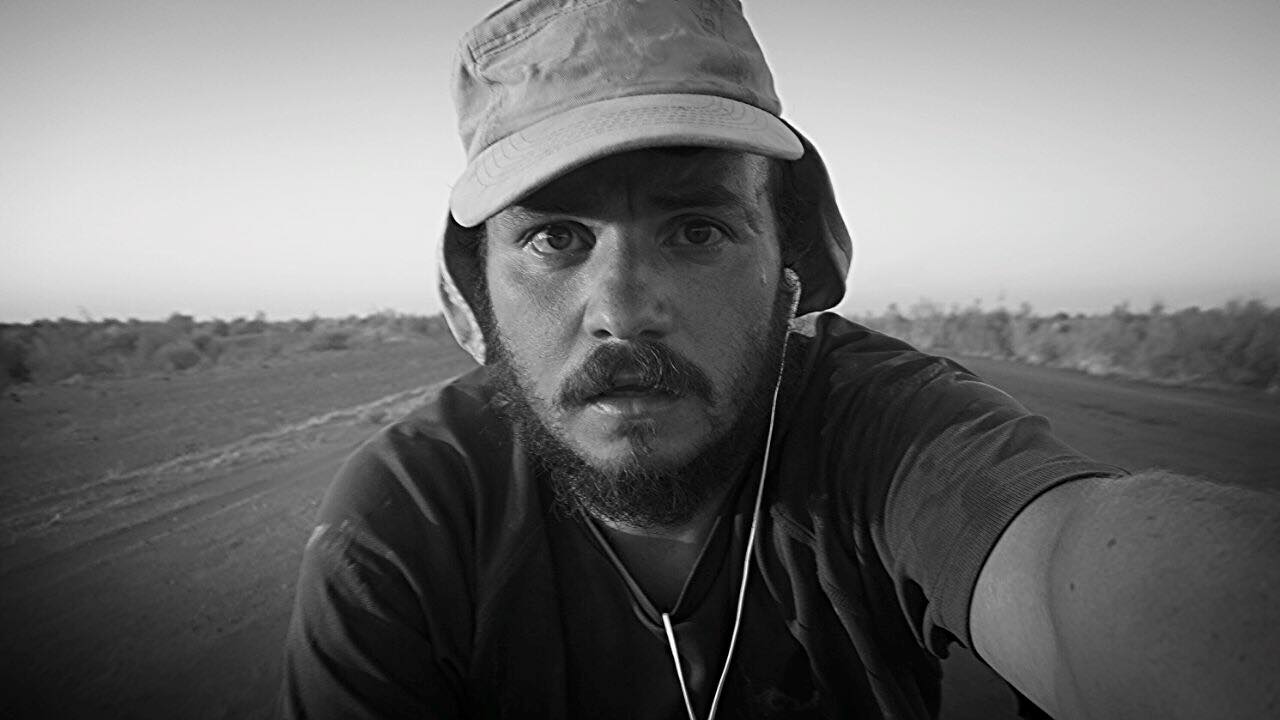 If you've followed us for a while, you may recall the escapades of Andrew "Rogo" Rogerson, also known as the Cycling Scouser.
We've been working with and supporting the unlikely adventurer since his incredible charity work began in 2015.
The start of Cycling Scouser
Several years ago, Andrew's best friend's little boy, Charlie, was diagnosed with leukaemia. Keen to help, he decided to cycle – completely untrained and unassisted – from Shanghai (yes, Shanghai!) back to his hometown of Liverpool. The epic journey saw him cycle 10,000 miles through 19 countries, where he was held up at gunpoint by militants, chased by shepherds with sticks and pursued by wild dogs.
Since then, Andrew has raised over £27,000 for Charlie's Chance Foundation, an amazing charity which was established by Charlie's parents, Rob and Sophie, to support children and their families affected by cancer.
Last summer, Andrew took on the mammoth task of the States, kicking off a gruelling coast to coast challenge from Seattle to New Jersey.
Unfortunately, the journey was sadly cut short after he was called home when his beloved mum was taken poorly, and later passed.
After taking time out to be with his family, Andrew was keen to get back on the saddle to complete the challenge and raise money for the cause, which is close to his heart.
You'll be pleased to know that Andrew – an engineer for Jaguar Land Rover by trade – is back on his bike! This time he hopes to raise a staggering £30,000 for Charlie's Chance Foundation.
His journey began at Seattle Children's Hospital last year (where Charlie has previously received treatment), and he spent 10 gruelling days tackling the Rocky Mountains. The task didn't just include an uphill battle with the tough terrain, but potentially bears and mountain lions too!
After the hiatus, his journey picked up on the 14th May on the flat states of Montana and North Dakota, before cycling through Chicago, Cleveland and, ultimately, the finish line at Jaguar Land Rover's North American Headquarters in New Jersey.
In between the start and finish points, the plucky adventurer will face the elements with just a rucksack and a tent to accompany him through the majority of the journey. The ride will see Rogo race against the clock to make the 3,343 mile distance in just 40 days. The massive feat will require eleven solid days of cycling to make the distance, which will leave just a small amount of time to rest and refuel.
As Jam's ongoing charity of choice, we are supporting Rogo once again with a fully integrated pro-bono campaign, including press outreach, web design and build, shirt sponsorship and social media support.
With radio interviews, TV interest and national press exposure already secured and in the bag for this absolute legend, we'd love to ask our followers to join us in supporting the Cycling Scouser's latest challenge by donating to his Just Giving page.
If you can spare a few quid to spur him on, we'd be hugely grateful.
The aim of Charlie's Chance Foundation is to relieve sickness and promote and preserve good health of children with cancer by the provision of funding. Charlie's Chance assists with fundraising to enable children with cancer to access beneficial treatments not offered by the NHS and to provide emotional and other support for them, their families and carers.
You can donate to Charlie's Chance through The Cycling Scouser's JustGiving page.
For further information on Charlie's Chance Foundation and Cycling Scouser, please visit: www.charlieschancefoundation.org
And to keep up to date with Rogo's USA adventure, follow the Cycling Scouser page on Facebook, Instagram and Twitter.
Go Rogo!