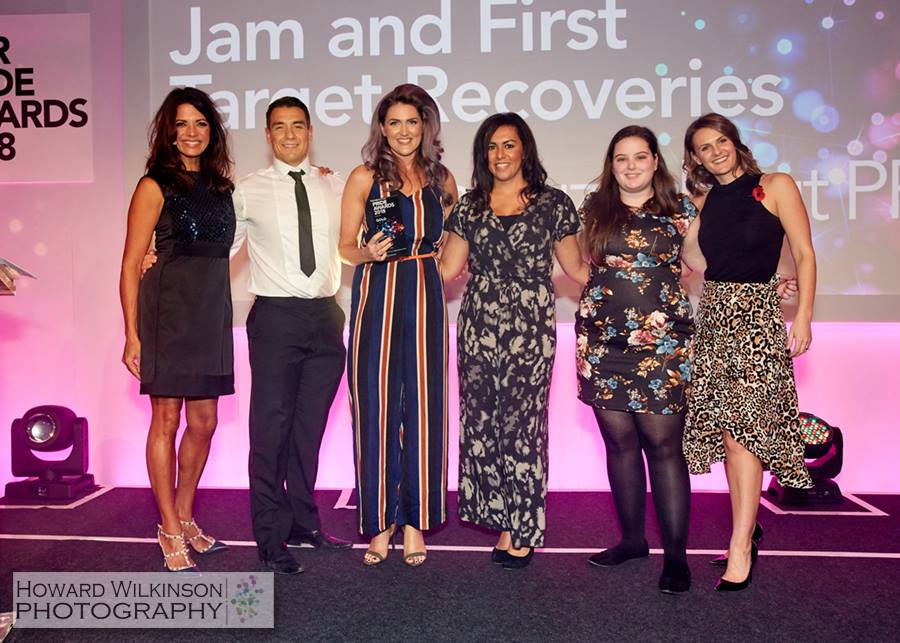 It's been another Jam-packed week for us. However, this week we can also say it's been award-winning!
Why not take a step into a week at Jam below…
CIPR PRide Awards
Earlier this week, we attended the CIPR PRide awards where we were up for NINE awards!
We're absolutely thrilled to have won Gold for Best Use of Digital and Silver for Best Use of Social Media for our campaign for claims management client First Target Recoveries. The campaign was focused on creating a buzz about PPI – no mean feat in an already saturated market!
While PPI was, and still is a very high-profile topic, consumers were tired of hearing the same radio and TV adverts that are already out there. We were tasked with establishing FTR as a trusted PPI claims provider, driving web traffic and generating leads. Read more about how we did it here.
The end result was a successful campaign which saw more than 800 leads generated for First Target Recoveries.
New team members
In case you haven't already read all about it, we've welcomed two fantastic members to the team!
First up, we recruited Claire Robinson as Account Director to head up and lead the strategy for clients including The Printworks and The Furniture Recycling Group. Claire will also play a key role in new business to support our ambitious growth plans.
We also had Dan Muir join Jam as Senior Creative. Dan will be helping to lead and implement creative work for clients such as Velcro Brand Products and Sync.
Welcome to the team guys! And here's the pic we took of them which we know they love!
Creating the visuals
Next week is National Recycling Week, which is the equivalent of Christmas for our recycling client The Furniture Recycling Group. To capitalise we've designed an infographic to highlight the shocking landfill capacity stats we have discovered.
Did you know England's landfill sites are set to burst their banks in as little as four years if we don't do anything about the amount of waste we send there?! Anyway, keep your eyes peeled for The Furniture Recycling Group's infographic!
We've also been busy working on a white paper for our client MakeUrMove. Watch this space!
Securing key coverage
Lastly, it wouldn't be a weekly round up if we didn't mention the coverage we've secured for our clients this week.
We had a fantastic piece of coverage for APJ Solicitors in the New Model Adviser. In the piece APJ commented on the recent Berkeley Burke ruling over unsuitable SIPP schemes.  
We've also had a wealth of trade coverage for our client The Printworks, which reported record footfall figures since it was purchased by its new owners for £108m in early 2017.
If you're looking for a PR agency to take your business above and beyond, why not add Jam into the mix? Contact us on 0161 850 0565 or email hello@wearejam.agency.