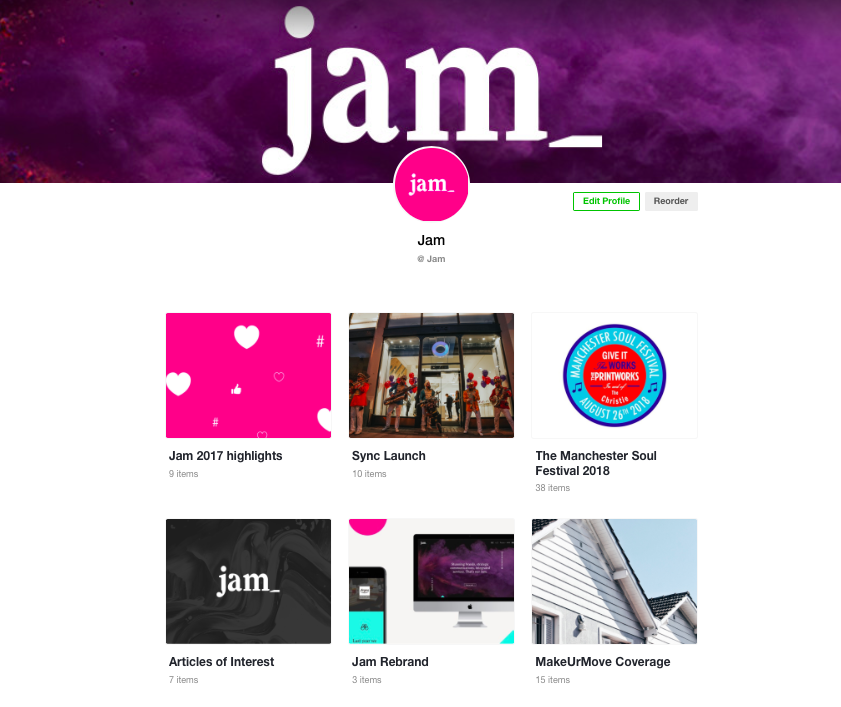 New Jam client alert! We're delighted to reveal that we've been appointed by innovative content curation platform, Wakelet, to drive brand awareness and raise the company's profile. 
The online tool allows users to create collections made up of articles, videos, images, text, tweets and so much more. Users share and curate content and saving it into folders called 'wakes'. They are then able to organise the internet and tailor it to meet their own needs.
We'll be responsible for telling Wakelet's story of their impressive success at a pivotal point as the company prepares to scale up further with new products and routes to market.
Brand awareness campaign
Our brand awareness campaign will target businesses and consumers alike. We'll be showcasing the endless benefits of using Wakelet. Our ultimate goal is to increase the number of users and followers of the platform.
Wakelet is a forward-thinking tech startup, led by a passionate team. That's why they have already been making waves in the digital industry. We're very excited that we get to support them as they continue their fantastic growth. We've even started creating our own wakes, so sign up and follow us! 
The online platform already has 1.3 million monthly individual and business users. Corporate users include Harvard University, FC Barcelona, ITV, Airbus, Experian and Atlanta Hawks. It's the next big thing! 
We're no strangers to working in the tech industry with our extensive experience through working with clients such as Circle Loop, Sync and User Conversion.  
If you want to join our list of amazing clients for your next brand awareness campaign, get in touch! Contact hello@wearejam.agency or call the office on 0161 850 0565.
To keep up to date with all our latest news, scroll to the bottom of the page and sign up to our newsletter!