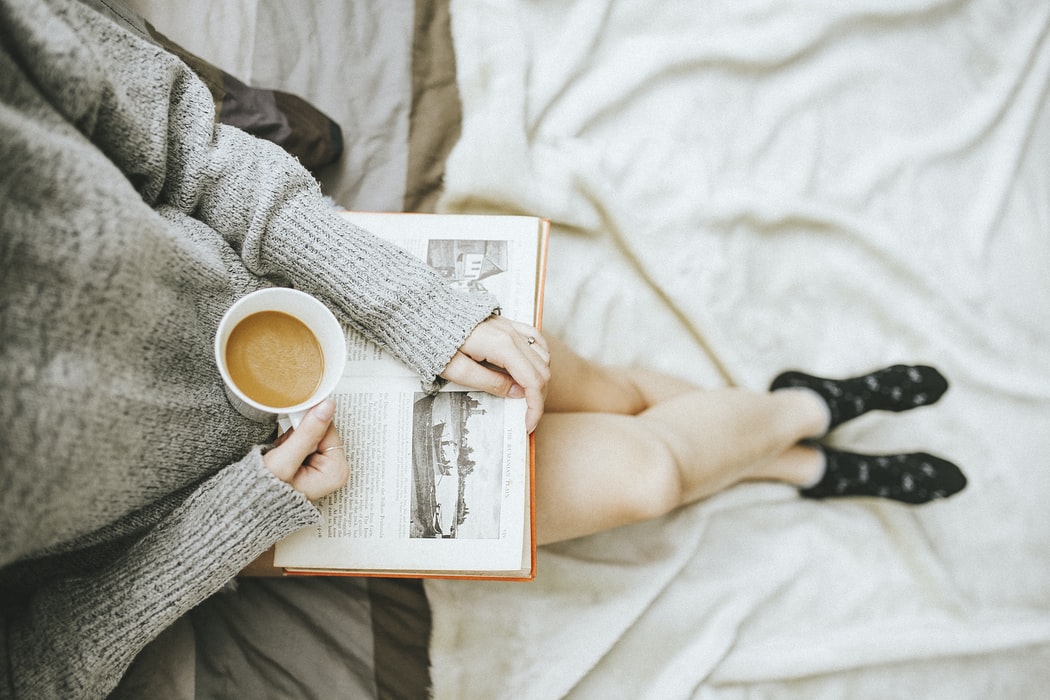 When was the last time you got lost in a good book? Whether you're an avid reader (like our Creative Lead, Lauren, attempting to read 52 books in a year) or you only pick up a book on holiday, we're celebrating Read a New Book Month this September with some book recommendations from some of our very own Jammers.
We asked the team to tell us what their favourite book is and why, as well as why others should read it.
To Kill A Mockingbird by Harper Lee
Jaime Gee, MD
Why do you like this book?
It may have been the bane of many school children's day for a time but I adore this book, and I am lucky enough to have been gifted a first edition. I have read To Kill A Mockingbird countless times and will do so forevermore. Its message is as relevant today, if not more so, as it was in 1960 when it was first published. Lee perfectly captures the confusion and frustration of injustice and prejudice, as seen through the eyes of a curious and bold child (Scout), who, with the guidance of her honourable father (Atticus), learns understanding, respect and patience. (If only the rest of the world would follow!)
Why should someone read this book?
You never really understand a person until you consider things from his point of view." (Atticus Finch) And despite the fact most of us will have been forced to read this at school, I'd urge you to read, or revisit, To Kill A Mockingbird with adult eyes and refresh yourself on the message of compassion, understanding and respect.
Dan Muir, Senior Creative
Why do you like this book?
Although not a novel as such, I love this book from Manchester Designer Rick Banks and it makes a great addition to any coffee table. It documents branding, logos, flyers, photography and tickets of 35 years of UK clubbing culture, from festivals, record labels, clubs and stand alone club nights. The cover is a diamond dust effect to recreate the dark nightclub feel.
Why should someone read this book?
There's interviews with the designers and you get to see early artwork from some of the UK's most famous clubs as well as the development of bigger brands like Ministry of Sound and Cream.
One Hundred Years of Solitude by Gabriel García Márquez
Sean McMahon, Digital Account Manager
Why do you like this book?
I read this book while I was on holiday (alone, ironically) a few years ago and got absolutely lost in it. The story follows a Columbian family through the generations, blending the history and legends of the town they've founded so you never really know what's real.
Why should someone read this book?
It's beautifully written and the most immersive book I've ever read, you can feel the heat and the dirt from the page.
This is Going to Hurt by Adam Kay
Lauren Digby, Creative Lead
Why do you like this book?
It's a collection of diary entry style stories from Adam's days as a Junior doctor. Some are just a sentence, others a few paragraphs, but as he describes it it's a 'no holds barred account of his time on the NHS front line'. It's hilarious but also truly heartbreaking, it had me crying laughing, and just crying.
Why should someone read this book?
It gives an insight into what our NHS heroes go through on a daily basis, the highs, the lows and the difficulties created by the nature of the job, by us (the public) and the Government. It also demonstrates the strength of people, and how we can use humour to help get through difficult situations.
Danny Webster, Creative
Why do you like this book?
I've always been fascinated by mythology; Norse, Ancient Roman and especially Ancient Greek mythology. Sometimes the tales can be hard to access or understand, but Stephen Fry's retellings of some of the most famous tales, and not so famous tales is an easily accessible, strangely relatable and fun take on the classics of old. Plus, did I mention, it's Stephen Fry!
Why should someone read this book?
It's a great escape from reality, whilst also being an insightful look into the past and people's beliefs. It's always good to see something from another person's perspective, or to understand the origins of an empire that had a huge impact on our modern world.
The Ancient Greeks are thought to be responsible for historians, alarm clocks, juries, the practice of medicine, philosophy, zoology, democracy, geometry, mathematics the list goes on. As does their influence in popular culture as we can see in art, video games, TV / films and of course, the Olympics.