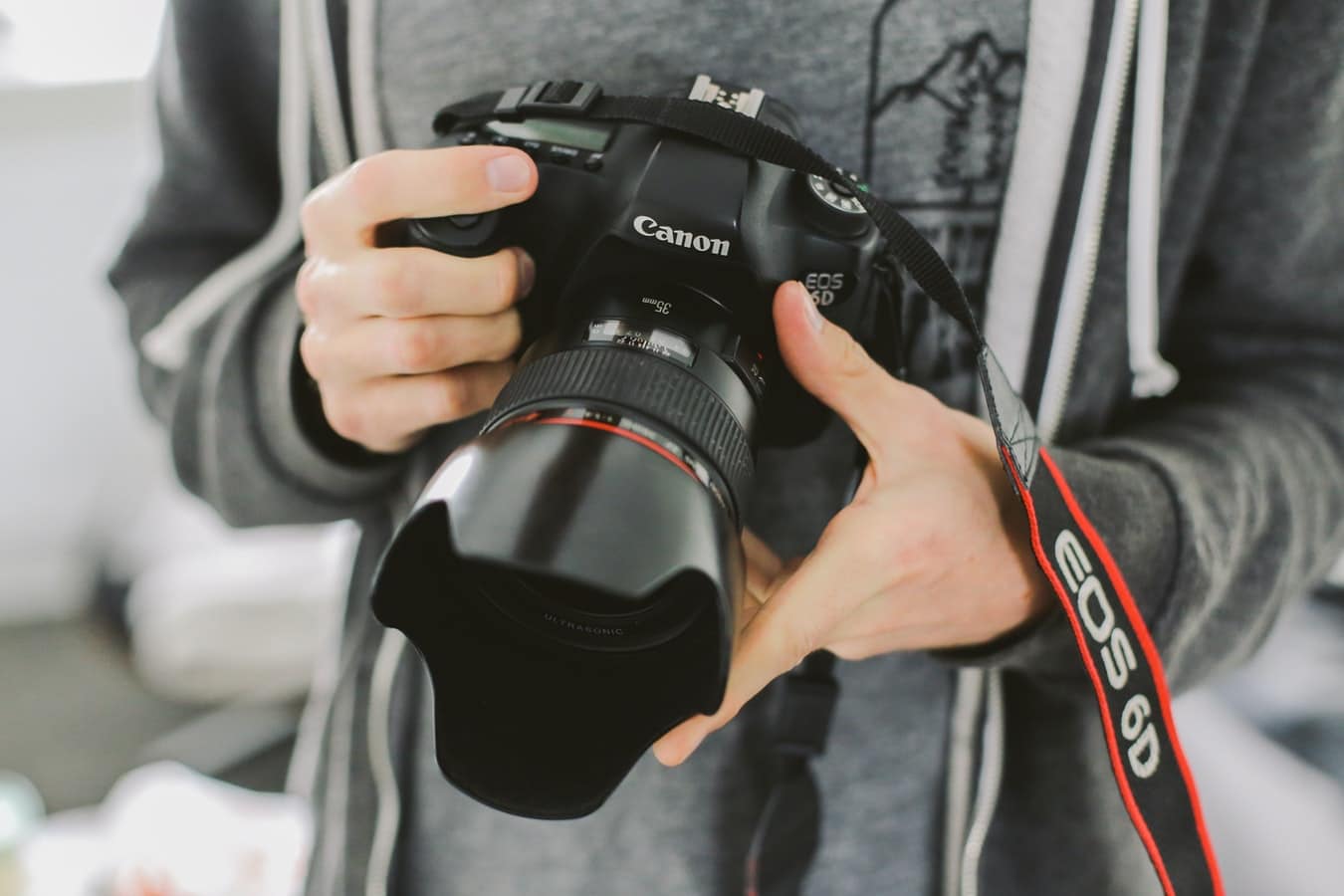 The human brain processes images 60,000 times faster than text, and 90 percent of information transmitted to the brain is visual. Which is why so many leading brands utilise powerful imagery to disseminate their messages.
Here's our rundown on why good photography is essential to any brand.
Having photography that accurately and efficiently portrays what your brand does is invaluable. Brands such as Nike can make even the most simple-looking image convey a powerful message, and the good news is that you don't need a Nike budget to make it happen.
First impressions count, meaning poor quality photography and imagery can look cheap and unprofessional, impacting negatively on how your business is perceived. High quality and commissioned photography does quite the opposite, helping to bring professionalism and trust to your brand.
Imagery can help showcase what your brand has to offer. Photos convey emotion, whether it's through the subject matter, the colours or the tones. Photography reflects your brand, your values and your visual narrative. It truly paints a picture of what your business is and what you stand for.
What kind of photography should I use?
People like to see something before they commit to a purchase. Whether it's a service or product, good photography makes something feel a lot more tangible, real and trustworthy. Depending on your budget, you have a few options.
If you're on a tight budget, there is imagery available for free on certain websites or for a very low cost per image.
Stock photography can be a good solution in some circumstances, as long as it isn't too obvious it's a stock photo and is in keeping with your brand. Try to find more unique stock imagery by using various sites like Unsplash, Pexels, or Pixabay.
Stock photography has its drawbacks. It may be difficult to find exactly what you're after. Sometimes stock photography can end up pretty costly depending on how many photos and what licences you need. Other brands may also be using the same imagery for something else, and people may already associate those images with that other brand or feel like it's inauthentic.
Read more: Free social media resources
If the budget allows it and you really want to invest in your brand, working with a photographer is the right choice for you.
Commissioned photography ensures no one else is using the same images as you. It expresses authenticity and lets your audience get to know you on a more personal level. You can guarantee you'll get the photos you need and ensure they're always in keeping with your brand. You may even be able to get some extra content out of a photoshoot by having behind the scene shots or videos taken, which can be great for social media.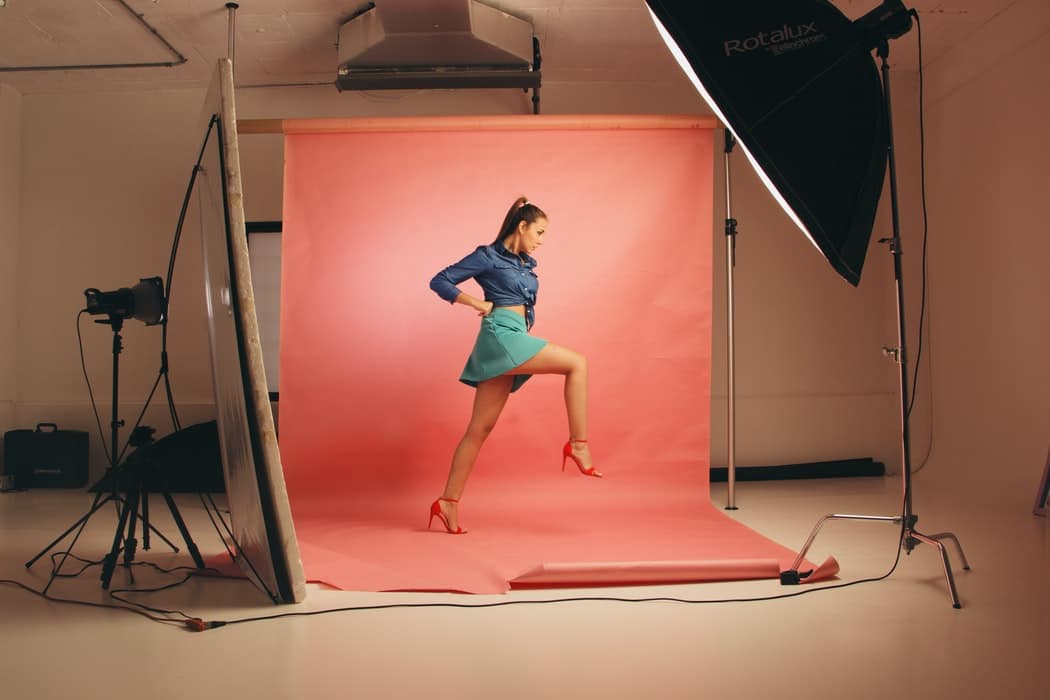 We'd recommend getting plenty of generic shots of your team, products and operations that you can use for your website, social media and for any press activity.
When working with a photographer, make sure you're clear on the licensing. Many photographers grant a usage license for a certain timeframe, so check the small print so you're not hit with a hefty bill to relicense or replace the imagery in a year or so!
Imagery can help people find you online. Optimised photos can help your website appear in image results like Google Images and perform better in the overall search results. Once they've enticed people into seeing what you have to say, they'll also keep their attention for longer than just text, helping them choose you over your competitors.
How do I make the most of my images?
Good photography can be used on pretty much anything, so investing in high quality photos will help ensure marketing material and visual content you produce is consistent, polished and effective. From your website and social media channels to brochures, posters and emails; the possibilities are endless.
Make sure you're using imagery on each platform in the right way for maximum impact on your audience. We know it's tempting to just stick your brand's logo over the top, but all that does is show consumers that the photo is about the brand, and not them. For example, lifestyle photography works well on Instagram, where product shots will work best on your Facebook Shop.
Make sure your audience can relate
By knowing your audience, you can get a stronger emotional response from them with the use of photography. For example, if your brand sells garden toys, such as swings and slides, you wouldn't choose a group of teenagers to model them. Your target audience would be families with younger children, so it would be appropriate to select models that look like a family.
The emotional response would be from parents, who want to enjoy time as a family, and give their children a fun experience. Selecting models that your target audience can relate to is key. Just make sure your photographer selects models who don't have restrictions on the use of their image – the final images should have very few restrictions.
If you're going to run a campaign for your brand, there are a few things you should consider for each platform, from style to sizing.
The image is the first thing that will grab the audience's attention when they're scrolling the feed, so if you're running an offer, make sure you add text to your image. Keep the message clear and short, as the full details can go in the post copy or landing page. If you're planning on placing budget behind your posts, ensure the image text is under 20 percent of the image, as this could impact negatively on your reach.
You should also keep in mind the appropriate size of imagery of each channel. Sprout Social has produced a guide on images sizes for each channel. Make sure you make the most of the free tool to ensure your images don't crop in the feed as it's an easy way for images to be ignored when messaging is lost.
If you're sending out an email, you can be a lot more creative with the imagery. You should always lead with a strong header image as the chance of clickthrough reduces as the recipient scrolls, so ensure your image grabs the attention and features the key purpose of your email, such as a sale or offer.
You can then use imagery in a variety of ways inside the email. You can use it to showcase offers, which may draw attention away from the header, or you can use it to show the products mentioned in the body copy of the email.
Working with an agency to ensure all of your photography is put to good use in an integrated campaign, making sure your messaging is used for maximum exposure is a surefire way to generate awareness, clicks to site and engagement with your audience.
Want to learn more about how we can use good photography to make your brand stand out from the crowd across digital and media? Fill in the form below and we'll be in touch!