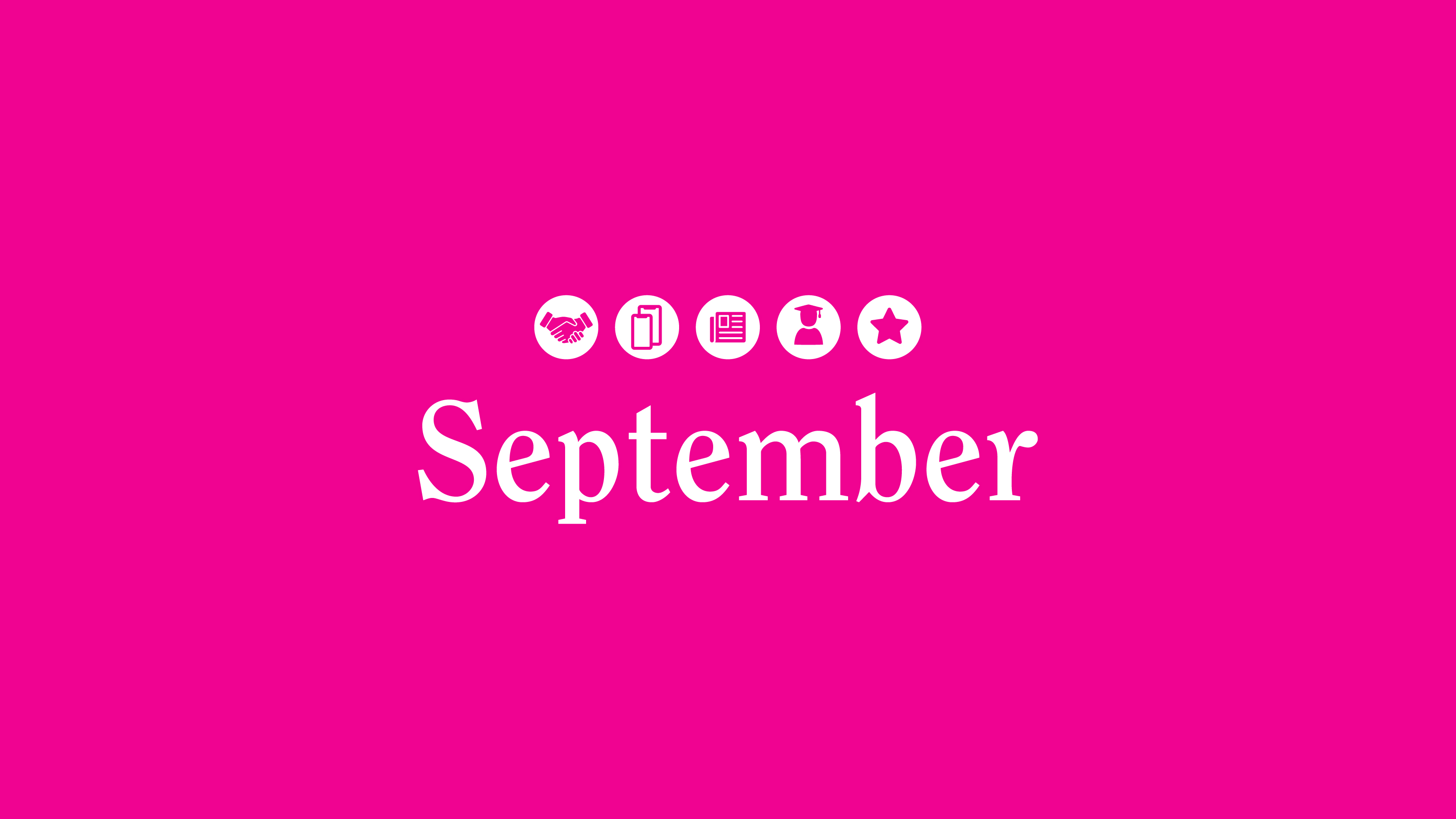 It's been a hectic month in the Jam office with a series of client wins. We've got several exciting new PR projects in the pipeline that we can't wait to get stuck into. It's about time that we introduced a new monthly roundup blog to fill you in on all things Jam. We'd love to hear your thoughts on it.
Here's what September looked like.
We announced we're working with Wakelet
At the start of the month, we announced that we had been appointed by innovative content curation platform Wakelet. We love working with tech clients so we're very excited to support the Wakelet team and help them drive brand awareness and growth through our PR.
We were shortlisted for 3 PR awards
It's always nice to receive recognition for your hard work, so naturally we were delighted to receive 3 PR nominations at the Northern Marketing Awards in November! We're in the categories Best Social Media Campaign and Best Low Budget Campaign for our PR campaigns with Transport for Greater Manchester.
We secured broadcast coverage for TFR Group
Our client TFR Group is saving the world, one mattress at a time, thanks to its mattress recycling service. The company has recently reported a 20 percent increase in revenue, turning over £3 million in the last 12 months. The news helped lead to an opportunity for Nick Oettinger, the managing director, to sit down with Carl Hartley on BBC Radio Lancashire and talk through the impact of mattresses on the environment and what they are doing to stop them from going to landfill.
The iPhone Xs and iPhone Xs Max dropped
Unless you were living under a rock, you may have heard about the launch of the new iPhone Xs and iPhone Xs Max. Our client, Sync, was one of the few stores in Manchester lucky enough to have the all-new Apple products in stock. This meant us Jammers had the chance for an exclusive play around with the highly sought-after devices – and we can officially tell you they are great for a PR or digital agency!
Manchester Student Social
September is the time of year when the students descend on the city for Freshers. So over the last few weeks, we've been busy helping our client Sync get ready for the MCR Student Social. It's a massive one day event full of fun activities, freebies and huge discounts.
Sync had a fun interactive game where people had to guide a robot through a maze via an iPad. They also had an Instagram selfie frame to perfect your pout! Best of all, they had offers including 20 percent off the latest gadgets and 10 percent off repairs.
You can read more about our week with Sync at the Manchester Student Social here!
Let's see what October brings!