The UK consumer in 2020 is increasingly concerned with ethics. Ethical consumption is all about being more aware of supply chains and the impact our consumption has. Ethical products may be, for example, fair trade, anti-animal testing or from a brand with a strong environmental policy.
According to a study by The Co-Operative Group released late last year, ethical consumer buying has increased 10 fold in the past 20 years. One increasing ethical product movement is a more sustainable approach to packaging. While 'plastic-free' certainly isn't a new movement, many consumers are still learning how to be more sustainable and turning to the web to find out more.
What is Plastic Free July?
Plastic Free July is an annual month-long initiative of the Plastic Free Foundation to encourage people all around the world to reduce their plastic consumption. The campaign has seen a surge in popularity over the past few years and receives around 1,300 average monthly online searches in the UK.
The plastic-free movement is an increasing call from consumers for more sustainable practices from brands. In the UK, for example, the introduction of charges for plastic bags is a part of the wider fight against plastic. Now, we can see increasing demand for supermarkets and brands to offer more sustainable packaging practices for their consumers.
Part of this movement has seen a big increase in online interest in plastic-free shopping. The term plastic-free shop now gets an average of 4,400 searches in the UK every month. The interest is also moving offline too. The query 'Plastic-free shop near me' gets an average of 1,600 searches a month, suggesting that users are searching for local alternatives to online retailers.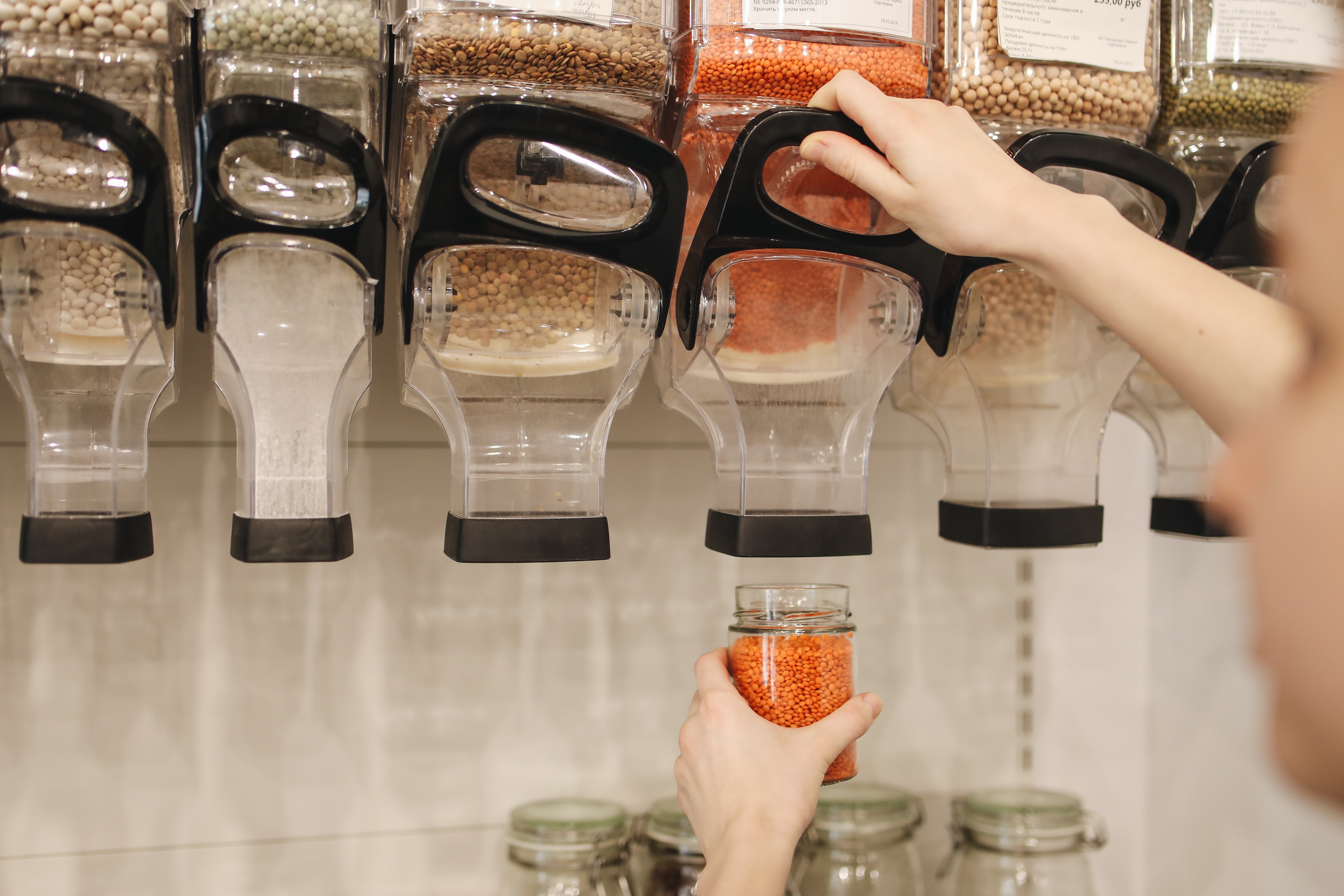 Interest in plastic-free shopping actually peaked in June/July of last year, about in line with the media coverage of the plastic-free July campaign. While interest has slowed, the trend does appear to be settling at a higher 'interest rate' than in previous years suggesting interest is not going away any time soon.
Plastic-free culture online
It's important to note that the reason ethical 'trends'  like the plastic-free movement tend to last is that they're not trends at all. They are part of a growing culture of more sustainable living. The hashtag #plasticfree has over 2.6 million posts on Instagram while the broader #zerowaste has over 5 million.
There are also some fantastic personal accounts out there promoting plastic-free living. One of the biggest is Lauren Singer – the CEO of Package Free Shop, with over 383k followers. Alongside promoting her own products, the page has become a hub for others to share hints and tips for #zerowaste living.
In focus: Plastic-free beauty
The plastic-free movement is fighting for more sustainable practices in all industries, but nowhere more so than in health and beauty. The cosmetic industry generates 120 billion units of packaging every year. While this is only 1.5% of packaging generated in the world every year, consumers in this industry have always demanded better. This demand for an alternative has even seen the world's biggest hotel brand, Marriot, stop using single-use plastic for their hotel toiletries in recent months.
Thanks to movements such as the fight against animal testing, there has long been an established culture of consumers who are willing to pay more for ethical, 'luxury' products such as cosmetics.  In fact, 65% of the British 'beauty community' said that they now make a point of buying plastic-free products.  We know that reform in the industry will cause price increases, so this culture is an important reason as to why the industry has taken plastic-free alternatives to its heart – even when it could be costing them more.
What products are out there?
The industry has taken great strides to come up with innovative solutions to common problems. One big change has been the move from liquid products to solid products that can be packaged up in cardboard or paper. Solid, plastic-free toothpaste has really kicked off in the past few years and now gets around 1,300 average monthly searches (AMS) in the UK, and the same can be said for plastic-free deodorant (1,000 AMS) and plastic-free shampoo (1,000 AMS).
Bigger brands are wising up too, with natural beauty brand Lush, opening up its first packaging-free shop right here in our very own Manchester. There are also some fantastic local shops in our area like McCalls Organic who alongside their plastic-free bagging options for spices, fruit and vegetables have a big range of plastic-free health and beauty products to choose from.
If you're thinking about a plastic-free packaging refresh, get in touch with our team to see how we can support your team with stunning packaging design at hello@wearejam.agency.