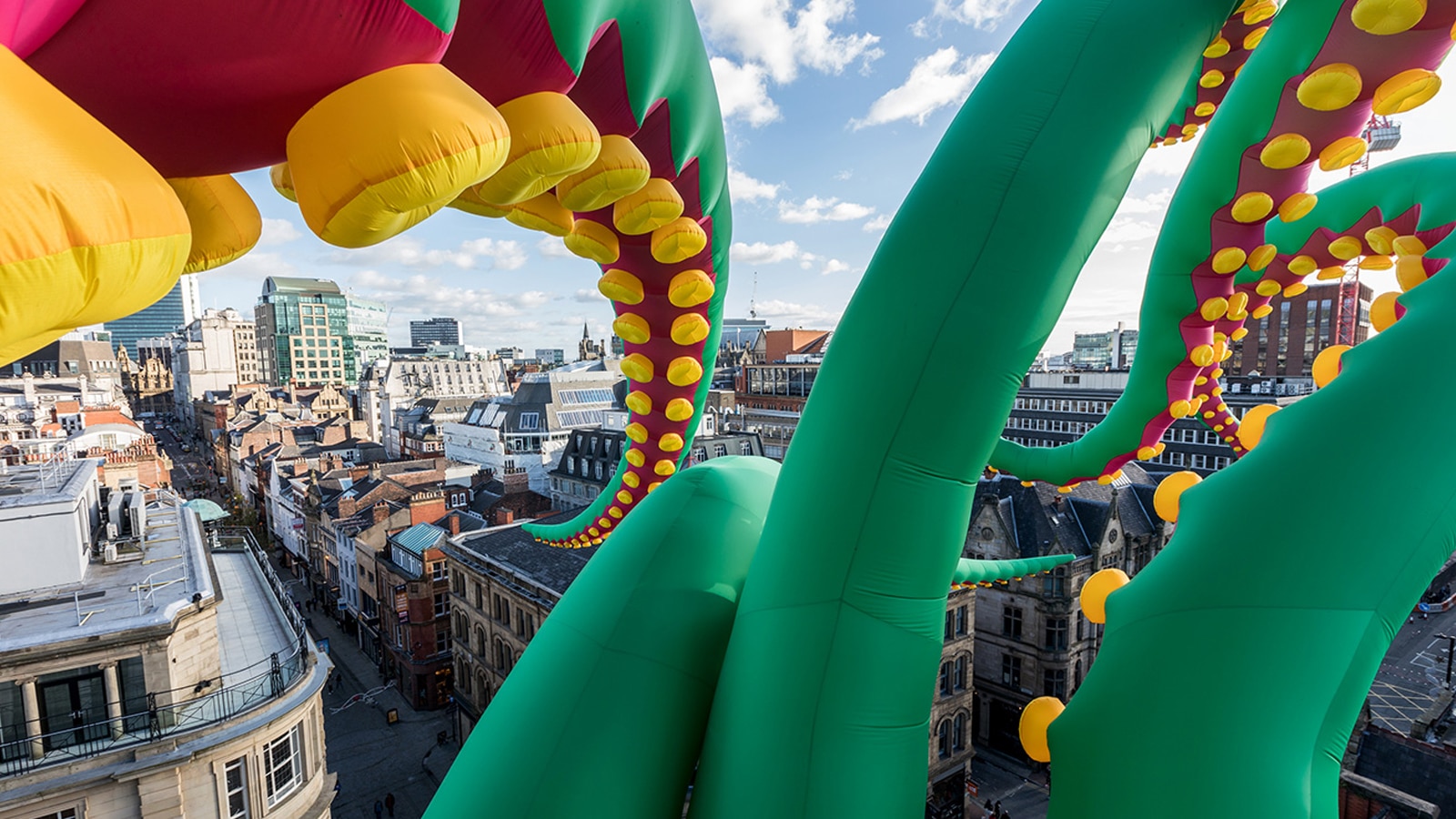 The spooky season is finally here! To get in the 'spirit', we're taking a look back at our favourite Halloween campaigns, ever!
There's nothing more frustrating than being interrupted in the middle of watching your favourite movie. Enter Now TV with the solution!
The first step in Now TV's Halloween-dedicated campaign saw them undertake a survey of 1,500 people to find out how many times Brits answer the door to trick or treaters. The answer? More than 300 million times in total!
The survey also revealed that of the 20 million Brits who were planning to watch a scary film on Halloween, one in ten would happily pay £20+ for an uninterrupted night of television and films.
The streaming platform introduced the idea of a 'Clowncer', or clown bouncer, to solve the frustration of the nation's binge-watchers.
Combining a range of tactics, the campaign generated nationwide media coverage, encouraged user engagement with its ballot to win a 'Clowncer', plus, was successful in promoting the vast array of scary films available through a subscription with Now TV. They certainly weren't clownin' around with this campaign!
2. M&M's Interactive Ghost Story
Before Black Mirror's Bandersnatch even existed, confectionary brand M&M's was already thinking how it could combine the Halloween season with an innovative social media campaign.
M&M's created a ghost story, called 'Millie & Max', which was released in weekly installments across its social media channels in the weeks running up to Halloween itself.
But that's not all…
Rather than just posting short videos of the story each week, it was actually down to M&M's followers to decide how the story should unfold. Voting between two possible outcomes, the following week's installment was based on the winning vote from its followers.
The final chapter in the series saw 23,000 views on Facebook alone and the complete story has seen more than 37,000 views on YouTube.
3. Fanta's Giant Spider Prank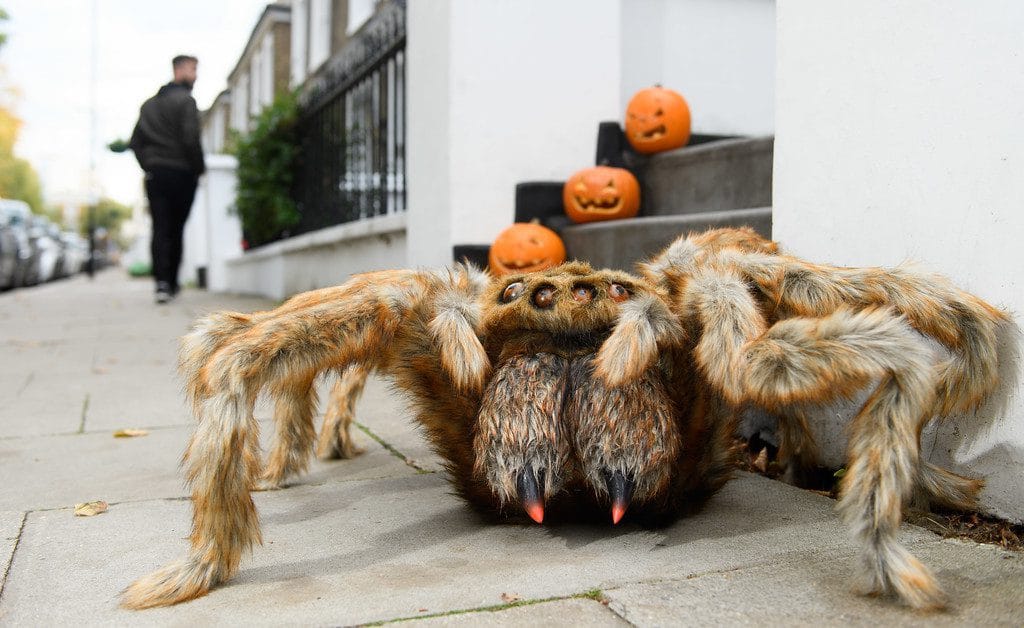 Arachnophobia, or a fear of spiders, often tops the list as the most common fear for Brits. So what better way to garner attention than with a gigantic spider crawling the busy streets of London?
That's what drinks brand Fanta opted to do to promote its limited edition range of fang-tastic Halloween flavours.
Jumping out on unsuspecting commuters and tourists, the reactions of each person were secretly filmed to create a viral-style video. Those who fell victim to the prank did benefit, however, with a first taste of the new Halloween-themed drinks. This included the aptly-named Blood Orange Zero Fanta.
Although Fanta is already a widely known brand, utilising a PR stunt ensured the FMCG could raise awareness of its new flavours that individuals may not have otherwise known about.
The viral video enabled Fanta to generate widespread coverage on national media websites such as MailOnline, Mirror Online and Digital Spy.
A spooktacular idea, if you ask us.
4. WD-40's Creaky Door App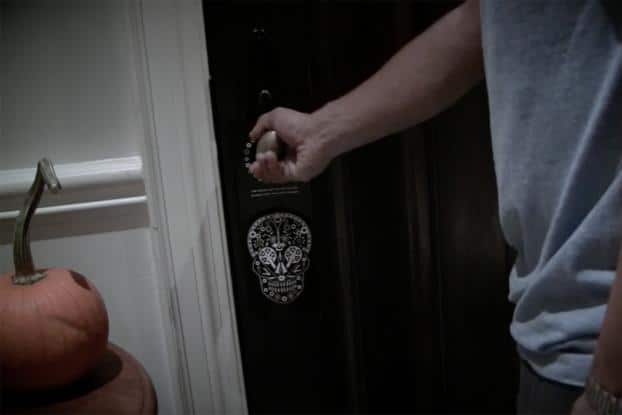 If we were to tell you WD-40, a company so well known for getting rid of annoying squeaky door sounds, was advertising that it could make your doors squeaky, you may be a little confused…
However, in homage to creaky doors in scary movies throughout history, WD-40 decided to flip customer expectations on their head to make people's doors squeaky.
As part of the Halloween campaign, WD-40 introduced an app which could instantly create the spooky sound effect of a haunted, creaky door. All you had to do was download the app, and then attach your phone to a door. When you opened the door to trick or treaters, it sounded like something straight out of a horror film.
The main campaign message was that 'for every other night, there's WD-40'. So, WD-40 may have made people's doors squeaky on this occasion, but the brand has got your back the rest of the year!
As well as TV adverts, the campaign was also picked up in online articles such as Mashable and The FW.
5. Bumble's 'Don't Get Ghosted' Campaign
Hands up if you've ever been 'ghosted'? Yep, it happens to the best of us! The dating app, Bumble, decided to 'creep it real' with a serious message about the widespread behaviour of ghosting – or being ignored by someone you'd been in-App chatting with or dating.
Bumble wanted to raise awareness of the effects ghosting can have on someone and wisely opted for the spooky season as the perfect time to launch it.
To kick off the campaign, it devised a special profile within the app. Users who swiped right were greeted by journalist and 'ghosting expert' Kate Leaver and invited to share their ghosting horror stories.
Leaver also conducted a number of media interviews on the topic. This not only helped raise awareness of the dating app, but also positioned it as a welcoming platform filled with users who show respect in the world of dating.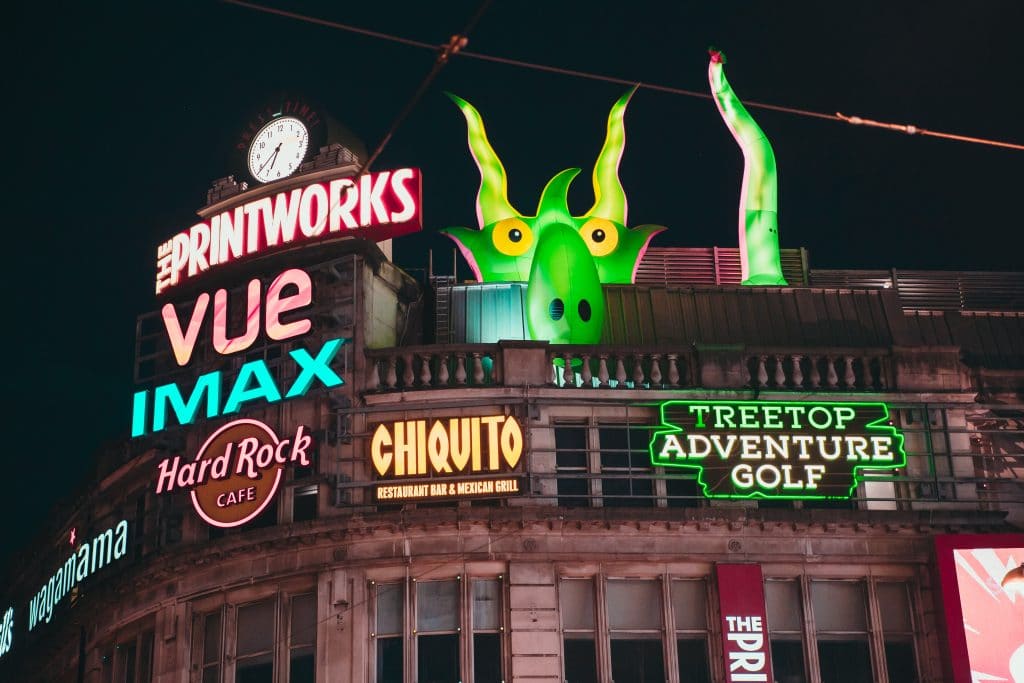 Our client, Printworks, is no stranger to getting involved in the ghostly goings on of Halloween. This year will see a monster invasion on Printworks' rooftop as part of a collaboration with Halloween in the City.
The monsters will also be taking over other Manchester landmarks such as Manchester Arndale, House of Fraser, Depot at Mayfield, Spinningfields and The Royal Exchange.
The aim of the guerrilla marketing tactic taps into the busy city of Manchester to encourage user generated content from passersby, all through the hashtag #MCRMonsters. In the past four years, the campaign has generated more than £2.8m worth of press coverage, and reached nearly 500k people across social media.
Don't forget to tag #MCRMonsters and @MCRPrintworks in your social posts for a chance of being featured on Printworks social channels.
Are you looking for an integrated agency who can deliver a range of services for your next campaign? Get in touch us with us today!