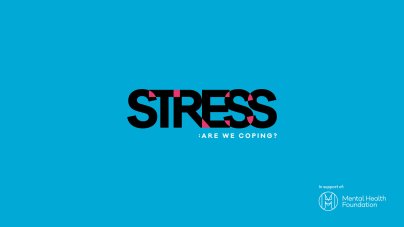 May 14th – 20th is Mental Health Awareness Week. Hosted by the Mental Health Foundation, the focus this year is on stress.
Here's a few things we do at Jam to keep stress at bay.
Brew time
We're on board with the British mantra that a good brew can fix just about anything. We're a fast-moving agency that likes to keep busy, and our workloads reflect this.
However, taking five minutes away from our desks to brew up and rest our brains can be a good breather – just don't forget to take everyone else's mugs with you!
Support
We take good mental health seriously at Jam. Making sure there's a good support system in place is an important way of relieving workplace stress. Starting a conversation about mental health doesn't have to be difficult, and the conversation should stay open outside of Mental Health Awareness Week.
A friendly environment
Teamwork makes the dream work – cheesy but true. Social relationships in the workplace are extremely important, and we always make sure everyone on the team is included and feels valued. From regular socials to sharing gifs in the group WhatsApp chat, we take time to blow of steam together outside of the office setting.
Our secret weapon
Our client Argos Pet Insurance recently discussed the positive impact that pets can have on mental and emotional wellbeing. Bring in Jam's very own stress-busting machine, Maurice.
Whether he's splooting on his own desk or headbutting us so that we play with a slobber-covered toy, he's the source of plenty of smiles. The simple act of smiling increases serotonin and dopamine levels, which are directly linked to feelings of calmness and happiness.
If you want a positive, tea-powered team to work on your next campaign, get in touch! Contact jaime@jampr.co.uk or call the office on 0161 850 0565.