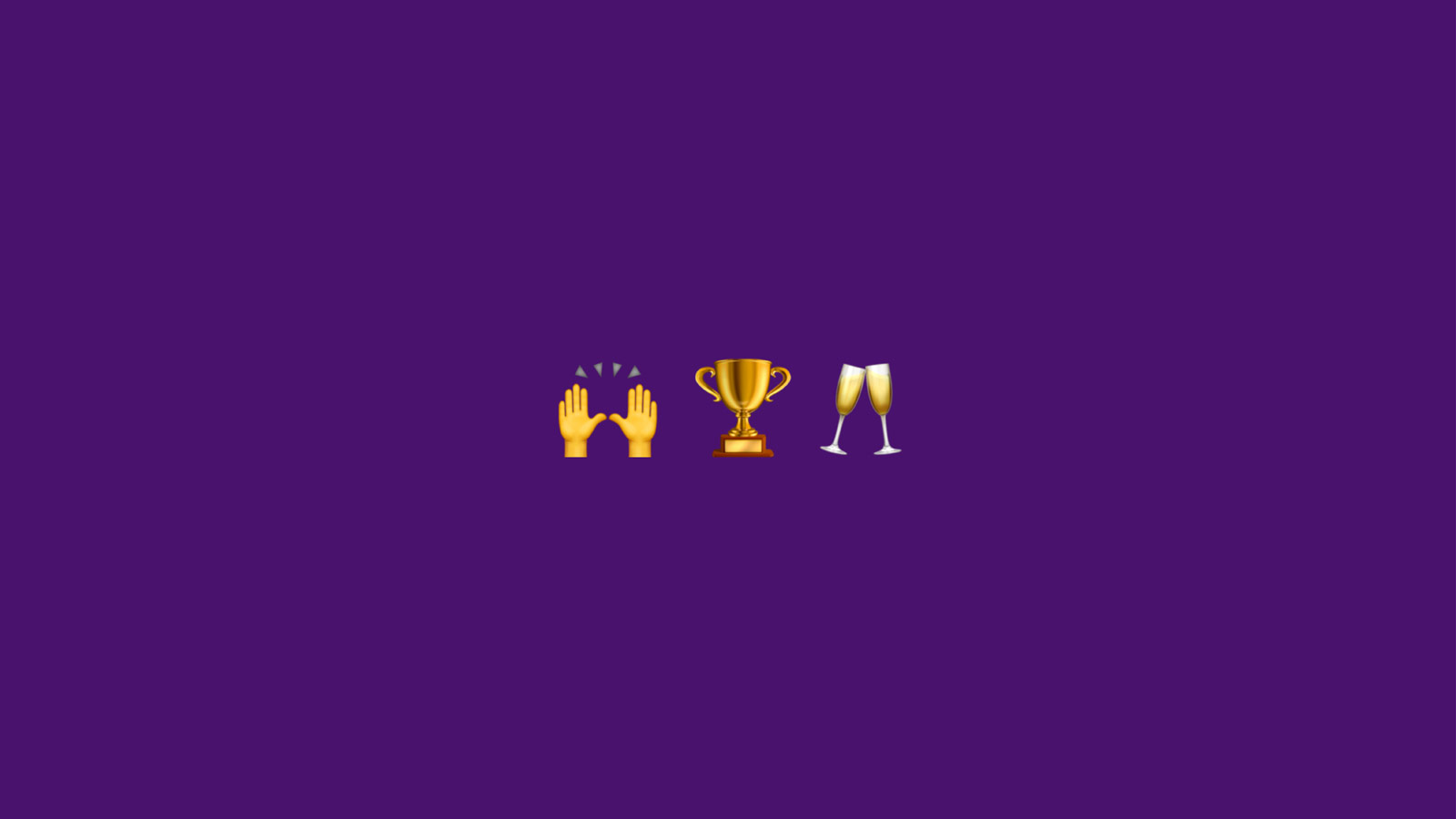 If you're attending any PR awards this year, you just might hear about us. 2018 has been another amazing year for JAM, as we've been shortlisted for an amazing 15 awards!
Here's a look at what we're up for:
CIPR Excellence Awards
We've been shortlisted twice in the same category at the CIPR Excellence Awards.
We're social superstars and our work with Transport for Greater Manchester and First Target Recoveries has seen us shortlisted for Best Use of Social Media. We're not telling our mums about it though – we don't want tagging in any celebratory Minions memes on "The Facebook"!
You may have seen Noel the Elf bobbing around town with Transport for Greater Manchester at Christmas time. We created a bespoke PR, social, digital and creative campaign showcasing all of the amazing things people can do around Greater Manchester through an interactive map brought to life by our fantastic creative team.
Pairing Noel with some social media magic, we delivered the campaign to more than one million people over the seven week campaign. You can read more about it here.
We were also shortlisted for our work with client First Target Recoveries. We created a standout campaign to create brand awareness and encourage people to start their PPI claim with FTR.
Using some in-depth competitor research and understanding of our target audience, we delivered a 12-week Christmas campaign that saw us generate over 800 leads for FTR.
PRCA DARE Awards
Crack open the prosecco, as we've also been shortlisted seven times in four categories at the PRCA DARE Awards!
Digital and Social Campaign of the Year and Integrated Campaign of the Year:
We may have mentioned it, but our work with TfGM and FTR was pretty popular! Both campaigns saw us deliver a fully integrated approach that the intended audiences responded well to.
Our microsite and social media content was a killer combination, as we drove users to site via a combination of Facebook, Twitter, Instagram and Snapchat, allowing them to use our map for some Christmas activity inspiration.
JAM wanted to make FTR stand out in a crowded marketplace so we launched a campaign to create a real point of difference when the PPI claims deadline was announced.
We built an interactive postcode tracker on their website that allowed users to see the average refund amount in their area. This was created with FTR's own data and supported with a nationwide news announcement that highlighted Birmingham as the PPI claims capital of the UK.
Public Sector:
Our work with Transport for Greater Manchester to deliver Noel the Elf to the people of Manchester was also shortlisted in this category.
Our fully integrated campaign, delivered in the form of an interactive map, saw Mancunians engaging with the microsite built by JAM. The map featured illustrations and gifs developed by our fantastic Jammers and highlighted TfGM's Metrolink and Metroshuttle transport options to get people to the various places.
Trade and B2B Campaign:
We were shortlisted twice in this category for our work with C.K tools and The Furniture Recycling Group.
We delivered some electrifying PR with C.K tools last year! We launched brand new products to the trade and consumers, supporting with press releases, features and competitions in top publications to generate a real buzz.
In 2017, we generated a total of 274 pieces of coverage, resulting in over 15 million OTS!
Our work with client TFRG saw us getting into bed with mattress recycling. We generated 100 pieces of national, regional and trade coverage through press releases and features, resulting in a massive 79 million OTS!
PR Moment Awards
At last night's PR Moment Awards, we were shortlisted for a total of six awards.
We were nominated for Social Media Campaign of the Year with TfGM and FTR, Financial Services Sector Campaign of the Year with FTR, Public Sector Campaign of the Year with TfGM, Most Innovative Use of Digital and Social Media with TfGM and Media Relations Campaign of the Yearwith C.K tools.
Unfortunately, we didn't walk away with any gongs, but we were very proud to have our hard work shortlisted alongside the best agencies the North has to offer. Congrats to all of last night's winners!
If you want to get on board with a fully integrated agency that delivers award-worthy campaigns, get in touch! Contact Jaime@jampr.co.uk or ring the office on 0161 850 0565.