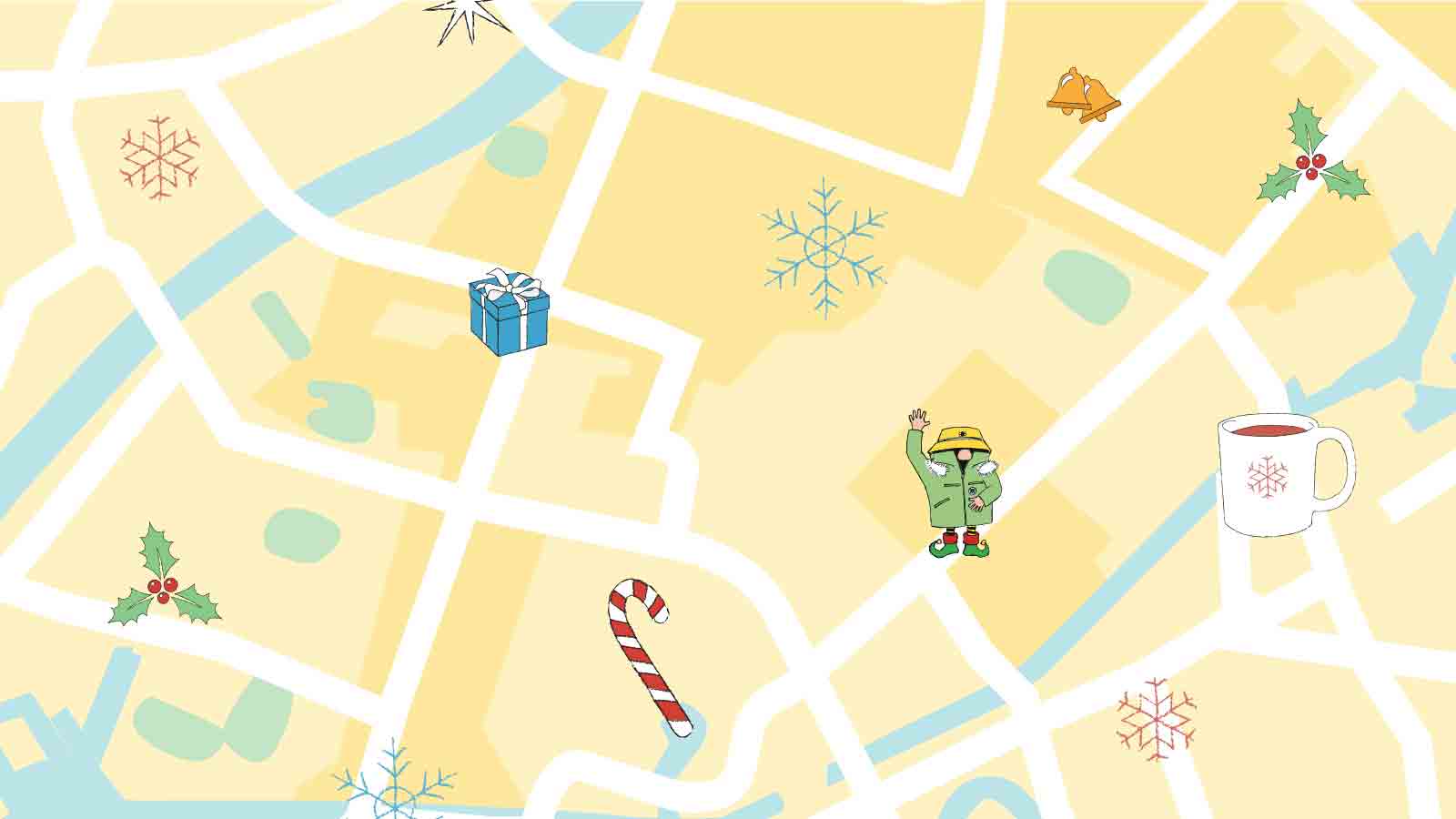 We've been busy little elves this month delivering a fantastic Christmas campaign for our client Transport for Greater Manchester. We mixed a lot of JAM creativity and a little inspiration from the region we call home to capture the personality of Noel, TfGM's Mancunian elf.
After a couple of brainstorms and a lot of festive puns, we came up with a bespoke PR, social, digital and creative campaign showcasing all of the amazing things people can do all around Greater Manchester through the interactive map brought to life by our fantastic team.
The six themed routes give users the chance to follow Noel around Greater Manchester and explore the region's alternative Christmas offerings, such as 'Frosty the show-man' and 'An independent foodie Christmas'.
The map features illustrations and gifs developed by our fantastic Jammers and highlights TfGM's Metrolink and Metroshuttle transport options to get people to the various places.
To increase exposure for the map, we developed a series of quirky animations and gifs to be used across social media, a bespoke Snapchat filter, as well as a bank of social media content.
But we didn't just leave it there. We wanted to make sure every Mancunian knew about Noel, so we sent him all over the place with Key 103 and set up lots of giveaways with bars, restaurants and other hotspots around the region.
We hope you enjoyed everything our campaign had to offer as much as we enjoyed putting it together. And if you need a bit of last minute Christmas inspiration – have a nosey at the map, you might even spot a little piece of us in there! You can also check out #TfGMNoel on Facebook, Twitter and Instagram to see how people are getting involved.
If you want to work with us on your next big campaign, get in touch with Jaime@jampr.co.uk