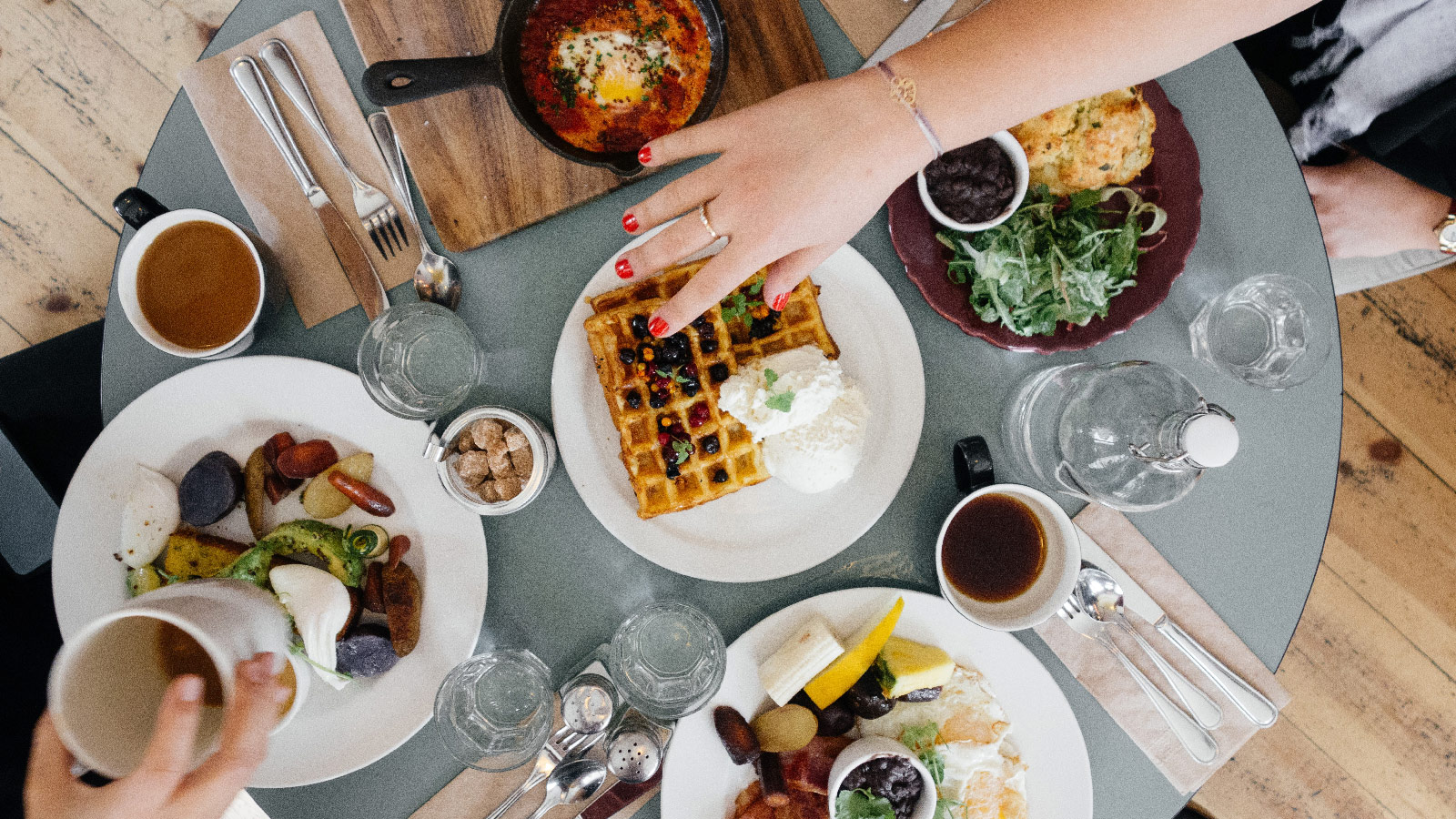 This week, we celebrated one of the most important holidays of the year – National Food Day! Since we're based right in the centre of one of the most multicultural cities in the world (Manchester, for those not in the know), we're lucky enough to enjoy delicious recipes from all over the world just a stones throw from JAM Towers.
With a wealth of food knowledge between us Jammers, we use food in a number of ways to connect with people, because who doesn't love a bite to eat?
Fat Fridays
Once a week, we head out as a team and find the best food Manchester has to offer and get a spot of exercise in when we're power-walking back to the office to eat.
As well as team-building by socialising over our common interest in food, we get to try some of the best food Manchester has to offer, which is usually Quack Fries, a local delicacy served by the amazing Viet Shack in the Arndale Centre.
Occasions
Celebrating clients' special occasions, such as a birthday or business milestone is a great way of improving personal relationships, and sending a hamper of chocolate or sweets is the right way to do it. Who doesn't love a little treat on their birthday?
Meetings
We like to get to know our clients and contacts on a personal level, which is a huge part of our success. This means that we sometimes go for a setting away from the boardroom to socialise in a more casual environment and there's no better place than the various restaurants Manchester has to offer.
Having an informal chat over food is a great opportunity to learn about the people that we work with and literally catering to their individual needs is the best place to start.
If you want to jam with us, or even eat some jam (with scones), get in touch with Jaime@jampr.co.uk or give the office a call at 0161 850 0565