Building your brand isn't an overnight process, it takes time; sometimes years. For consumers to understand and trust your brand, you need values, values reflected in your brand's personality.
So, what makes a good brand personality? Just like the best people, good brands have their own personality and distinctive traits that are unique to them. If we don't get a brand's personality or can't understand their values or message, we're unlikely to connect with them.
If you're looking to build your brand's personality, here are five tips to get you started.
What does your brand stand for? 
Your brand values are the core of your organisation. The values you create dictate how you will behave, define your character and show what you stand for. Your team live and breathe your values; indeed, you likely recruited team players based on your core values.
Regardless of where you've come from and where you're heading your values are your compass and a key component in your brand's personality.
Your brand values will shape everything you do, from strategic hires and partnerships to your messaging and its delivery to audiences, via channels such as your website and social channels. While the latter may change over time, your brand values should remain at the heart of everything you do.
Lush is a fine example of living by its values. The fresh handmade cosmetics company is as well known for its bath bombs as it is for championing cruelty-free because fighting against animal testing is a central brand value for the company. They are change champions when it comes to fighting animal testing, from their 100% vegetarian product range to partnering with animal protection charities. This is one of their six core brand values (as shown below) which resonates across every medium, including their product packaging, PR campaigns and social media content.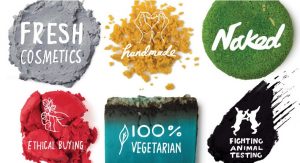 Uncovering your brand's personality 
Your brand's personality is the humanised component of your business. It is the behaviours and traits that are unique to your brand and are a reflection of your business. If your brand was a person, how would you describe them?
For example, whether you are a five-star hotel and want your brand to be luxurious and aspirational, or you sell private pensions and want to be perceived as trustworthy and knowledgeable, how you portray yourself to customers, visually, verbally and through your partnerships and associations, all reflect your personality.
Take Hotel Gotham in Manchester, one of their key traits is a luxury art deco feel and this is apparent across their brand. From their hotel entertainment to room decor, you are taken back to the 1920s. Their social media has a certain look and feel with art deco style photography and filters, while their brand identity feels very "Gatsby".
The brochure states: "At Gotham, we believe that luxury is as important as location and history. We believe style should complement substance, and we are not too taken by the idea of compromise.
"We don't see Gotham as your average hotel. From day one it was always going to be special.
As Foo Foo Lammar once said 'If you're a star, why not twinkle.'"
And my goodness does brand Hotel Gotham twinkle!  Each touchpoint depicts Gotham's values; delivering a unique experience, with a taste for the theatrical. Its personality, led by its values, is visible, across every owned platform, and it's what keeps customers returning. And it's what will drive repeat custom for you.
It's not just what you say, but how you say it 
Above we asked if your brand was a person, how would you describe them? Now tell us, how do they speak?
Developing a tone of voice is essential for brand building and creates a structure for all future brand communications. Creating a tone of voice that matches your brand values is key to connecting with your audience.
Verbal and written communication is very much a part of a brand's visual identity. How you communicate with your audience is just as important as how you look.
Is the tone you're using engaging the demographic you're trying to connect with? Does the language you use resonate with them? If the answer is no, do a little market research to establish the facts.
While the tone of voice offers consistency, it pays to be mindful of your audience. You may be targeting several demographics, with different likes, dislikes and personalities. Just like we, as people, adapt our own approach to conversations depending on whom we're speaking with (think your mum versus your BFF), your brand should be no different.
By understanding your audiences, and the platforms with which you're communicating with them on, you can adapt your tone of voice, language and even the delivery to great effect. That can mean using humour (or not), using industry terminology/jargon, or simply being aware of the dialect of the geographical locations you do business in.
Let's use Innocent Drinks as an example, they sell health-conscious beverages. Few will have failed to notice Innocent Drinks is a tad tongue-in-cheek, which is entirely intentional. Their target audience is essentially their mates and everyone else who is just like their mates. They want to appeal to your average, everyday person, who's looking to add a little health to their lives. They're selling tasty beverages to normal folk. So why would their tone of voice be anything other than friendly and funny?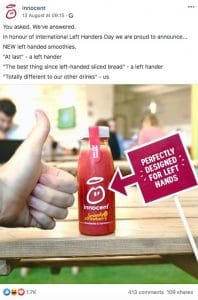 There's a reason you resonate with some brands over others. Consistency. Consistency in their values, personality, tone of voice, content, service and products.
For example, look at Apple. They consistently bring out really good tech; tech we all want (Android/PC users, don't pretend like you don't even window shop!). And aside from the physical products we all desire, they are consistent in their marketing. Every communication follows a strict style guide, and it's always beautiful. In other words, you know it's an Apple ad before you even see the brand or a product.
Apple's communications are timely, bringing structure to the platforms on which they communicate with customers. As such, customers know what to expect – the best.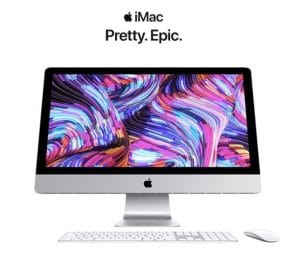 Brand guidelines are essential to building a consistent and trusted brand. They should be shared with your workforce so they too have a clear structure on how your brand should be deployed.
Your guidelines should advise on how your brand identity should be used, and definitely how it should not be used. Include fonts, colourways, sizing and the correct placement of visuals. Brand guidelines are not just visual. They should include your values, your brand personality (go as far as introducing a pen portrait of who your brand would be as a person), your agreed tone of voice and use of language to ensure your messaging is clear.
Leverage your personality through social media 
There are currently 3.2 billion social media users worldwide, and counting (Emarsys, 2019). That's a fair few potential customers but also a fair few different audience types.
Knowing who you're speaking to and the right platform on which to reach them, with the right tone of voice can pay dividends.
Netflix is a great example of a brand that knows how to do social well. Bringing to life its brand personality through humour, straight-talking language, customer knowledge and what they like. The online streaming platform, used by everyone from your neighbour to your Nan, recognised the importance of platforms like Twitter and Instagram, typically used by millennials. To attract this key audience, they created youthful and vibrant online personalities (plural because each region has a different one) to engage in conversations with their followers. Many of their accounts even participate in "stan culture"- the most intense and loyal form of fandom- and it's easy to forget you're not reading the tweets of a friend.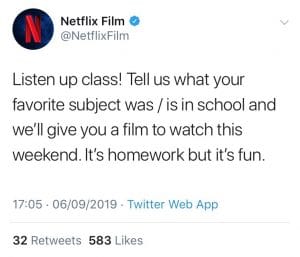 A key component to the success of Netflix as a brand is that they have a consistent brand personality. It's informal yet informative, providing key updates to their fans on their favourite shows in a humorous way. What they do exceptionally well is keep up with current trends and heavily monitor what people are watching, highlighting the most popular and hotly-anticipated shows, as well as making light of the "binge" culture of Netflix. This makes their brand extremely authentic and in turn, trustworthy.
Sure, some organisations may be far from the Netflix of this world, but it's important to know your audience.
Stick to your values, shine a light on your brand personality, check in with your audience (make sure they still mirror your values), be helpful and create dialogue. You'll soon find your tribe on social media.
If you're looking to create or refresh your brand personality, get in touch at hello@wearejam.agency or call 0161 860 0565 to see how we can support you!