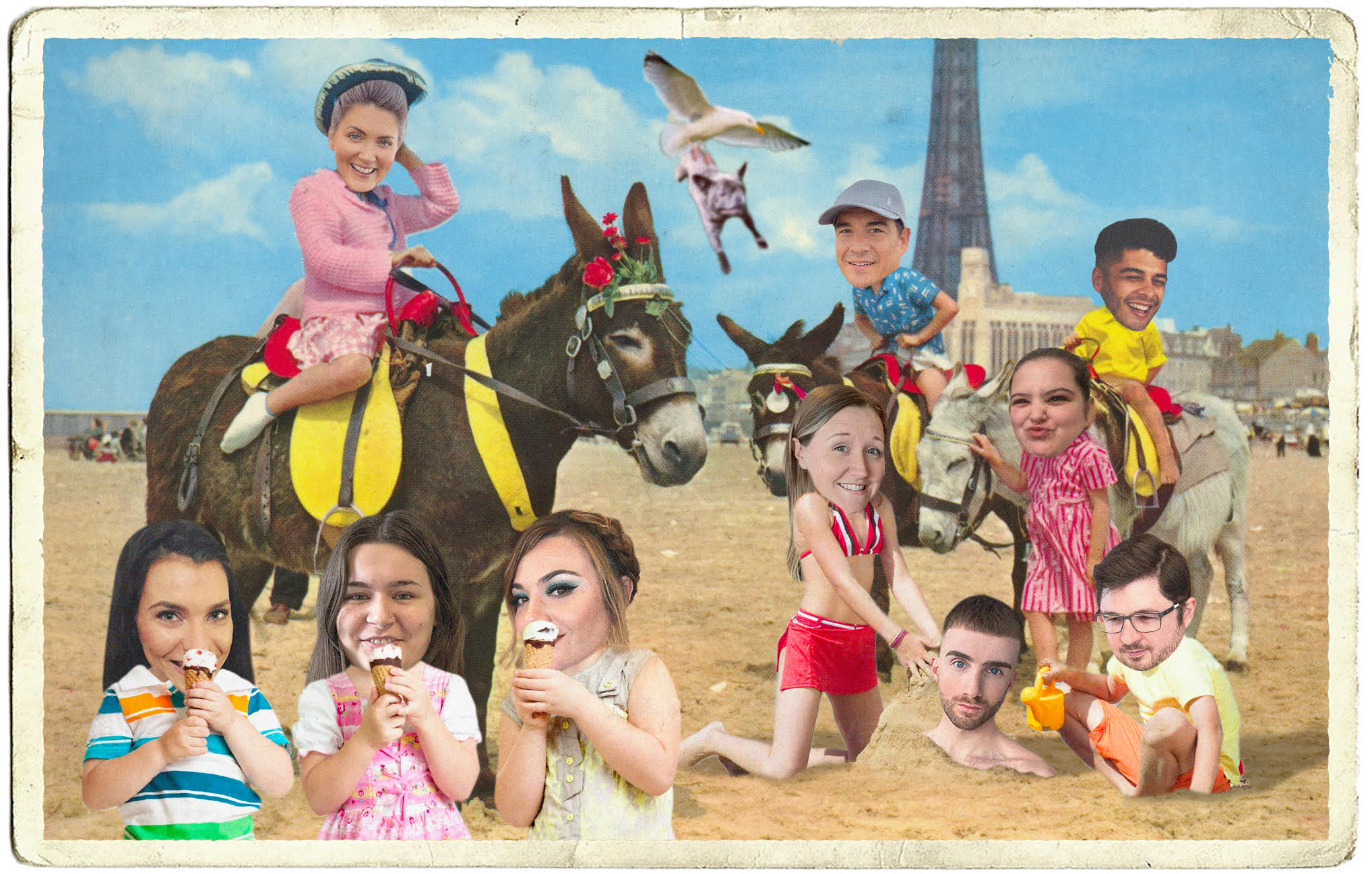 We're Jam hot. We know it, you know it, and it's kept us going for 15 years now. We were here before the iPhone, the Twilight films and even Twitter. And there are many reasons why we're still here – here are just a few.
 Our Jammers
We're writing this, so we're taking the top spot! One of the reasons we all love coming into the office so much is to see each other's faces. We're a small but mighty team who motivate one another throughout the week both at our desks and a strong GIF game in our group chat. Our range of likes and hobbies are Jam-packed so office talk is always interesting.
View this post on Instagram
Our clients
Meetings with our clients get us excited about the projects to come and push us to do our best work. Throughout the years, our diverse range of clients have continued to believe in us and support us to deliver our extraordinary thinking.
View this post on Instagram
Our story
Despite the fancy office we're writing this from now, we come from humble origins. Jam started with our MD Jaime starring in her own one-woman show with a laptop, a phone and a kitchen table. With her relentless hard work and determination, Jam has grown and developed to become an award-winning business that continues to thrive year on year. 15 years strong as an independent business is something we're all proud of, and we don't plan on stopping any time soon.
Our work
Confucius once said if you do what you love you'll never have to work a day in your life. We're all incredibly passionate about what we do, and always deliver to the very best of our ability. From getting creative with copy to dazzling with our designs, our work never really feels like work.
View this post on Instagram
Our results
There's proof in the Jam pudding that our teamwork, dedication and determination delivers. The big shiny awards that decorate our office are great to look at and are a point of pride for us when we have visitors. But, seeing tangible results from our work and what it means to our clients is what drives us to continuously push for more.
View this post on Instagram
The internships
Many of our Jammers started with us fresh out of uni or during study and progressed to a full time role – currently making up a third of the team. Knowledge is useless if you don't share it, and you can't gain experience without doors opening. It's our responsibility to teach, to learn and to encourage creativity.
View this post on Instagram
We learn something new each day
We have a huge variety of clients across diverse industries, which means we've become experts in a range of things we never even knew existed before! From the benefits of clean indoor air quality in schools to how to lead train a cat, we're learning something new each day. It's always useful to give ourselves a bit of an edge on quiz night!
View this post on Instagram
We're bold, bright and brilliant
It's our mantra and it's what we live by. We continue to challenge ourselves and think outside the Jam Jar – no idea is a bad idea and we're encouraged to be imaginative. We continuously push to make others think "I wish I thought of that".
View this post on Instagram
Opportunities to grow
At Jam, we're encouraged and fully supported in all additional training that we take, with a sizeable training budget for each Jammer. This means we can expand our skill sets during working hours and gain credentials while we work. Whether it's support with SEO or presenting to really master our skills or learning something entirely new, there are always plenty of opportunities to grow.
View this post on Instagram
Personal development
Speaking of growth, as we're an integrated agency we can benefit from a wide range of skills. There's plenty of talent and support to go round the team, so we're constantly learning from each other. Learning new things is great in expanding our skills but teaching others strengthens our own expertise.
View this post on Instagram
Dynamic days
Due to the nature of our job and the fast-paced industry, our work is versatile and we take pleasure in the fact that each day is different. It's exciting to go from one client to the next and keeps the wheels in our brains turning.
View this post on Instagram
Project journeys
It's motivating and inspiring to see an idea from our Jam sessions in a boardroom actualise into something we can see and be proud of. Many of our Jammers worked hard on creating Transport for Greater Manchester's Metrolink Monsters, which we were able to enjoy on our morning commute to Jam Towers!
Our location
Jam Towers is in Manchester's city centre, an inspiring place to work. We're constantly surrounded by art and creative people, even on a quick lunch break trip to our beloved Viet Shack we see inspiration everywhere! Manchester's history of influential people, from musicians to human rights activists, gives us a buzz. The worker bee ethic and attitude influences us to strive for better.
View this post on Instagram
Staff days out
We love a good team bonding day out! They're a chance for us to recharge our batteries and connect with every member of the team. Our recent trip to Blackpool was a great success, and with some new team members it was the perfect opportunity to learn more about each other. Plus, the out of office email designed by Danny gave all of us, and our clients a good laugh!
View this post on Instagram
Maurice
This list would not be complete without our office dog and Client Services Director, Maurice! All of the coolest agencies love to show them off and we're no different. Monday mornings aren't so bad when there's a Frenchie waiting for an ear scratch or to see how long we'll play ball with him. The pitter-patter of his paws into the office puts a smile on our faces and we couldn't love him more.
View this post on Instagram