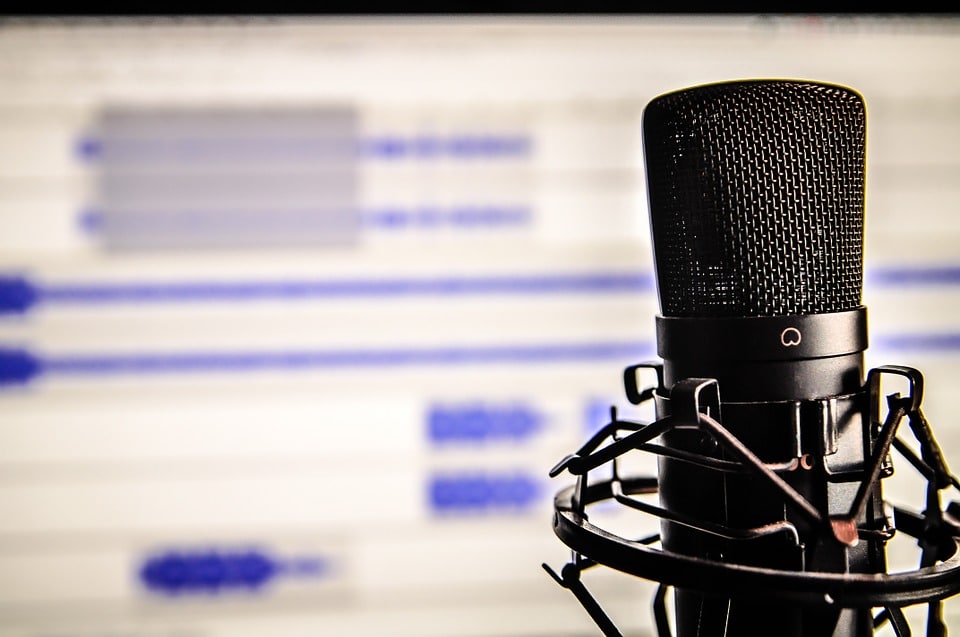 If you like staying informed and enjoy thought-provoking discussions, listening to podcasts is a no-brainer. We've invited Ross Menghini, co-founder of podcasting agency Hear and Tell, to discuss the industry's latest trend.
Podcasts have become to radio what streaming services are to television. They've overtaken their older counterpoints. However, this means there's an active and participating audience who you can deliver content to.
Here's why you should consider adding a podcast to your business.
Podcasts allow you to showcase your brand's personality
In the era of social media, where branding is king, what better way to establish the tone and personality of your company than with your own voice? A successful company's consumers identify and connect with their brand; it's what helps them stand out from the crowd.
Even in business, narratives are one of the most powerful ways to reach people. With life getting more virtual daily, genuine experiences and connection are being sought after and people are craving authenticity. The casual nature of podcasts can help connect you in a natural and dependable way to your audience.
The platform can also help your company gain a deeper relationship with your current audience. Trust is vital when building a brand. When regular listeners form a connection with your voice, you can create a very personable connection that grows over time.
Similarly, statistics show that podcast listeners are highly likely to make it through most, if not all, of a podcast episode. This means that podcasts are a great way for businesses to directly engage with not only their target audience, but a captive one too.
You can align yourself with successful people
Podcasts can be a great way to associate your brand alongside other leaders within your industry, as well as utilising the format to discuss industry-wide topics. Essentially, it's a wider platform for thought leadership. You set the agenda, and the industry will take note.
Brands looking to strategically position themselves alongside influential figures, market movement or industry can benefit from this method. A well-crafted podcast narrative allows you to establish a voice and presence. This allows you to contribute to the conversation and benefit from the exposure.
Filling up your content schedule is a constant, laborious task. Having your own podcast however, can become your 'top-of funnel' content platform which can then be repurposed in many ways.
Episode lengths can be as little as 5-10 minutes, or as long as 3 hours! These longer episodes can be edited down into multiple episodes. You'll then have more regular content for you to share as a result.
Other ways to repurpose your content include creating infographics about the key talking points in an episode or uploading transcribed snippets of your podcast onto a blog post or social media. Giving fragments of your podcast with CTAs of where to find it not only creates content for you to post, but also optimizes your following.
With 60% of podcasts ceasing to exist after six months of production, hesitancy about taking the leap is understandable. The biggest factor in that is the host, not their reception.
The best way to have a successful podcast is to have a consistent schedule you uphold long-term. If that seems daunting, perhaps break your podcasts into seasons so you have time off but your audience still knows when to expect content.
Many people use podcasting as a way to build an audience for their business. Everyone loves a good story and people are often scouring podcast categories looking for the next best thing.
Again, as long as there is consistency to your content, many listeners are happy to follow you on your evolution. Also, if you choose to monetize your podcast by selling ad space, the average industry rate ranges between £11-£19 per 1000 listeners for 10-60 seconds of advertising. Or if you're a brand, consider it free advertising for your own products and services!
The required elements for recording a podcast are fairly basic. You need a computer to record on, headphones, a microphone, podcasting software (many use Garage Band which is free on Mac) and good topics.
Finding the right hosting platform is a personal choice, but SoundCloud allows users to upload 180 minutes for free so you can gauge if podcasting is for you.
As long as you have a quiet space to record from, you can podcast from your desk. Many podcasts started with nothing but the pair of headphones their phone came with.
Podcasting isn't the only way you can build a brand. Get in touch at hello@wearejam.agency to see how we can support you!