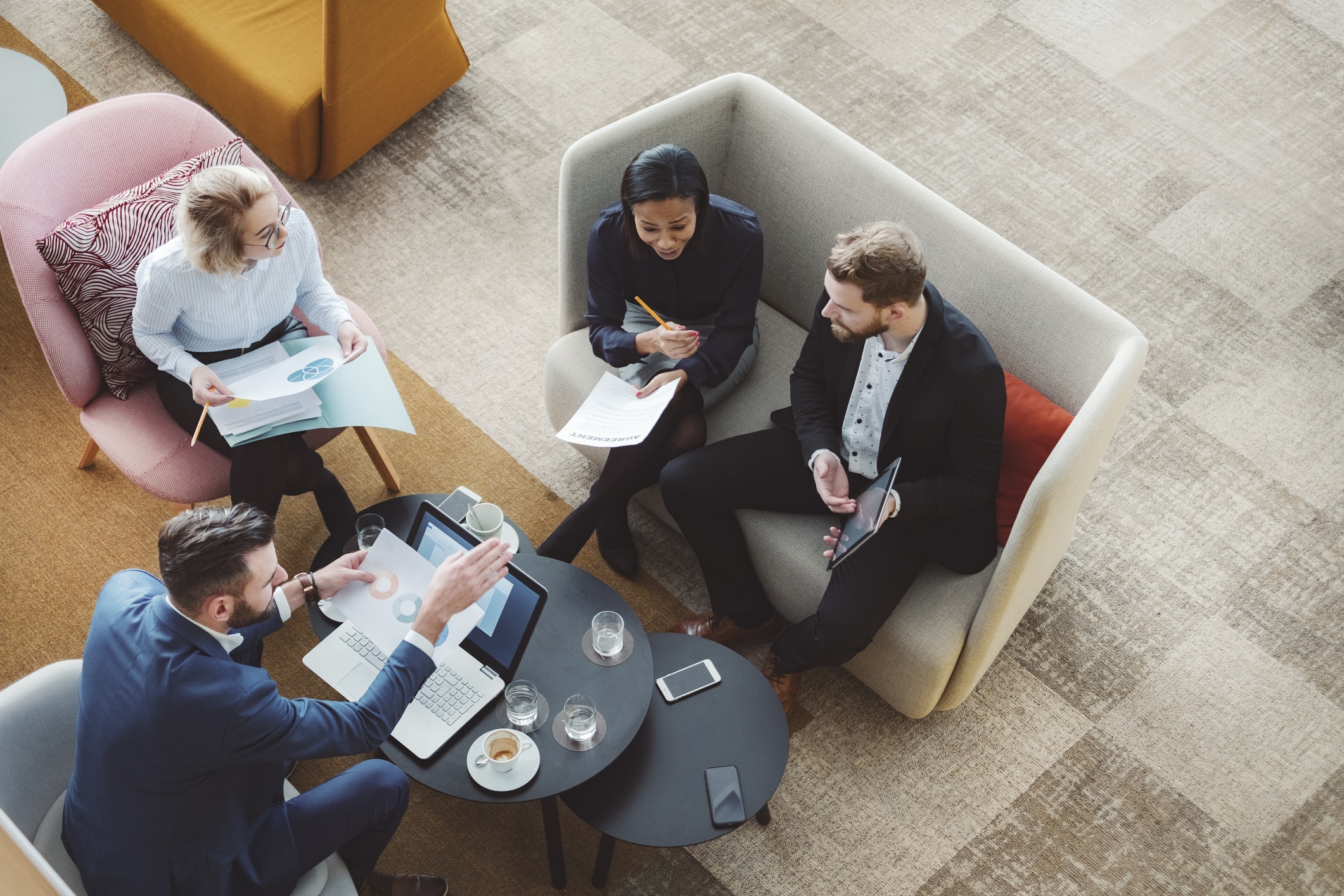 Integration, like everything in marketing, can be simply a buzzword. For many agencies, unfortunately, it's just shorthand for "we're trying SEO" or "we have our own designer now", but it's much more important than a box-ticking exercise. The playing fields are leveling out. No longer can businesses rely on the incompetence of competitors to ensure they thrive online. 
From startups to multinationals, the only way to ensure you have a fighting chance of capturing savvy consumers is through a strong, integrated marketing campaign that inspires, converts and retains. Here are our six first steps to developing an integrated digital marketing strategy.
1. A comprehensive rethink
Digital integration is about everything you do online working together towards a common goal. From the imagery on your headers to the copy in your emails, you need to understand what your audience likes and reacts to. A top-down analysis of your efforts from the start means you can ensure audiences are getting what they want every step of the way. At the very least, you should look at the following:
Web design and structure
Photo & Video
Branding
Copywriting
SEO
E-marketing
Paid advertising (PPC)
Social media (Paid/Organic)
Online PR
By having full awareness of where your message is being delivered and who it's reaching you can start building the framework for your strategy. Think about the time and resources you can commit to each channel and how they're currently performing. The best sustainable integrated strategies ensure each channel supports each other. They pick up the slack when one isn't performing, they add additional value and can help you follow customers throughout the buying journey.
2. Auditing your website
Once you've got a grasp on exactly where your messaging is going out, you can start assessing the state of play. The auditing process is vital for a joined-up digital plan. Not only can you see what's working, but you can see where the gaps are. A general site audit is about understanding how your website works. It will look at the content on every page of your site, every inbound and outbound link, the copy and metadata for each page, and give some insight into the user journey.
Tools such as Screaming Frog can crawl your entire site and pull much of this information for you, allowing you to spot any errors or trends. Although the tool is free, the free plan does limit you to 500 URLs so if you're a big e-commerce site, you may need to upgrade to get a proper insight. You can see an example of the software used on our own website, below.
A full site audit would also include an analysis of the site's creative as well as the coding and structure of your website, looking at how search engines and users are interacting with your site. You don't have to be a full stack developer to get insight into the technical performance of your site. By inspecting the code of a site on your browser, you may spot something as simple (but important) as a missing canonical tag. Armed with your site audit you should then be able to compare your offering to others within your industry.
3. Competitor analysis
Competitor analysis isn't about stealing ideas from other brands. It's about understanding what is already being done and what you can learn from it. Whether it's what to avoid or adopt, auditing can't be done without an understanding of the wider discourse.
Full competitor analysis and comparison should consider the content of your competitors' websites and social media, but also their performance on search engines, their backlink profiles, their online PR efforts and everything else in between. You may already know who your local or even national competitors are, but you also may be competing with people you didn't even know about.
Tools like SEMRush allow you to compare your organic keyword performance against other websites and find new competitors. For example, if you sell lingerie you may know that a big brand like Ann Summers is competing with you for high search volume terms such as 'lingerie' but you may not have any idea about the smaller brands competing on more niche terms.
A boutique brand like Miss Crofton might be miles of head terms, but could be performing well on longtail phrases such as 'black french knickers'.' If 'black french knickers' are your quarterly focus, then that's valuable to know. Once you know who you're up against, it's all about defining what differentiates you from them.
4. Brand guidelines and tone of voice
An equally important aspect of the audit process should be your brand's digital guidelines. These rules will be primarily driven by your brand values but need to be adapted to fit your digital needs. These guidelines should include things like a colour palette with all the right hex codes, which fonts you use, the layout of social media assets and how to use your logo effectively.
They should also go into detail about the use of imagery and video you use on your website, social media and e-marketing. This might reference the subject of imagery, e.g. 'All imagery should include a diverse mix of people' or 'Stock imagery should be natural and modern, with a focus on metropolitan city settings.
You can see a snippet from a brand guideline document we created for one of our clients, business and technology change recruitment agency, Strategic People, on the left. If you want more, click through for some more stunning examples from Creative Bloq.
Your tone of voice document should address how you talk online. So the language you use, the language you want to avoid and how this differs on each medium. Give clear instructions and examples for each channel. If your Twitter channel is about engaging with users, ensure you have a reactive communications bank for common questions.
For example, we work with Printworks an entertainment complex in Manchester. We always ensure we acknowledge and engage with everyone who gets in touch. When the personal touch is needed, we'll send them to our messages, but wherever possible we send them to our website where there are more opportunities to convert.
Don't make the mistake of tackling documents like these unless you have the skills available. You need copywriters and content managers to help create an engaging tone of voice document that sells your brand. You need designers who are trained to create airtight creative brand guidelines that keep your brand consistent across all channels. This isn't a task for Mike from Accounting or even Grace from the Board of Directors. Agencies like us have all of that resource in house, making integration as easy as possible.
For more information on creating a killer brand, see our blog here.
5. Profiling your audience
Despite the saturation of consumer data sources out there, profiling is still a neglected part of many digital marketing strategies. According to a study by Gartner Group, 80% of a company's future revenue will come from just 20% of its existing customers. A stark reminder, if needed, that understanding your existing customer base isn't just vital for retention, but for future growth. To capitalise on your existing customer base, you have to understand them. To understand them, you need to do more than simply assume.
Google Analytics can give you a pretty good insight into the profile of visitors to your website. On a base level, you can see the age and gender of visitors, but this only really gives you a very broad picture. Some of the most useful information you can get is on user behaviour. Being able to follow the user journey, from referral source to exit can give you some great insight into how your marketing activity is performing.
Social media can help too, if you're already running LinkedIn ads then LinkedIn Conversion Tracking enables you to collect data on your web visitors and use it to create audiences for your ads and beyond.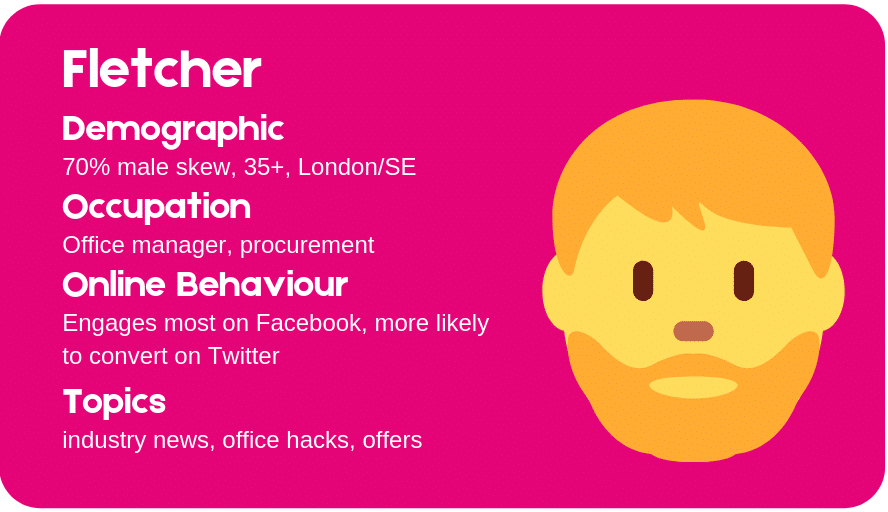 6. Personalising your message
According to Econsultancy, 93% of companies said that an increase in marketing personalisation saw an increase in conversions. Understanding your audience is understanding they are not one homogenous group. You should create specific, segmented audiences and adapt your approach for them.
For example, our client, chamber music venue Stoller Hall, is looking to attract a new student audience. Part of that process includes developing a targeted advert strategy aimed at students.
We promoted their student offers utilising Facebook adverts (shown below) and created custom Facebook audiences targeting students within Manchester with specific interests and habits. While this might seem obvious, many brands simply aren't implementing profiling in their digital marketing strategies. With so much support out there from paid platforms to help build audiences, you're missing a trick if you're not.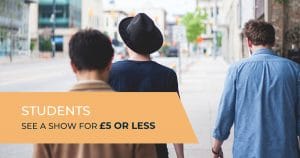 While your brand might have a core message, this initial stage of your strategy is all about learning. The next stage is using this information to make your messaging as comprehensive, but personal, as possible.  
If you need help creating an integrated digital marketing strategy, get in touch with us today to see how we can help, from audit to implementation. And don't forget to follow us on Twitter, @WeAreJam_ , for all the latest news and updates!