Who doesn't love a good Ted Talk? Whether you're looking to streamline processes at work or start a journey of self-improvement, this global brand has become a key resource for anyone looking to better themselves and those around them.

As an agency, we're always looking to expand our horizons and learn more about how the greatest minds tick. So, when we heard about this year's TEDxManchester, our team jumped at the chance to get tickets. We've put together a round-up of some of our favourite talks from the day and what we learnt from them.
Representing England as a footballer and boxer, Stacey is no stranger to struggle. She told us all about her battle against prejudice and gender inequality in sports. Hearing about the barriers she had overcome to get to where she is now was inspiring. 
Women were banned from playing professional football until 1971, and from professional boxing until 1996. Because of this, Stacey and many other women her age had no female sporting role models to look up to. Despite this, she excelled in both sports and her struggle fueled her fight for change.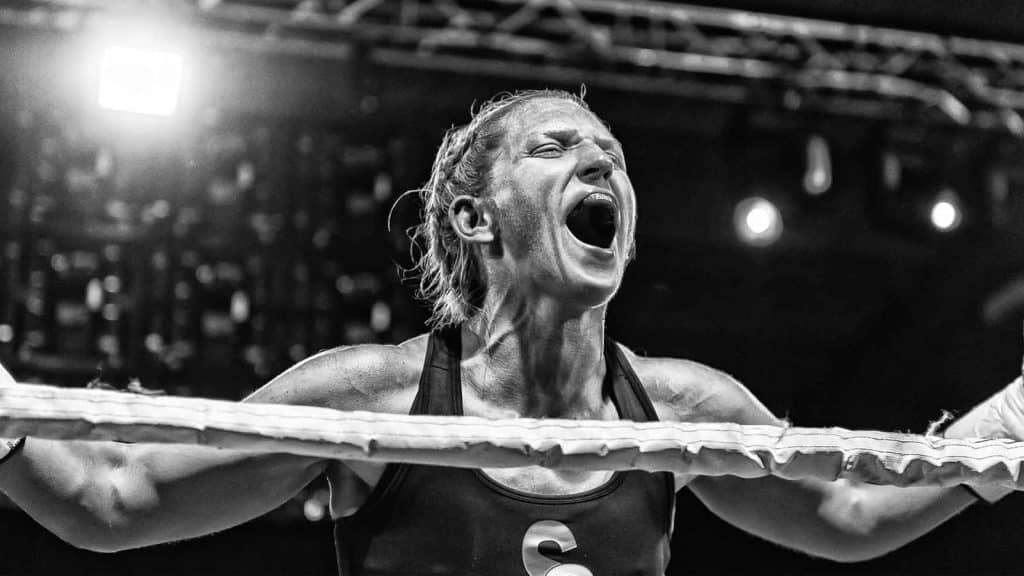 We learned how we as individuals can help change gender inequality in sport and beyond. Even something as simple as referring to 'women's football' as just 'football', rather than reserving that 'honour' only for male athletes. Stacey ended her talk with a look to the future for the next generation of athletes and her work to break down all the barriers caused by gender inequality. Stacey received a standing ovation after her talk and we have to say, it was truly well deserved.
David Epstein is an investigative reporter and author, he writes about the science and performance of elite athletes. He gave a very insightful talk on the way we learn, comparing specialised learning with a more delayed 'generalist' approach.
He used two great examples to explain these contrasting styles of learning. Specialised learning is nicknamed the 'Tiger Woods' route. The method is based on the golfing legend's journey to being the best, hyper-focusing on just one skillset from such a young age until achieving success. 
The other is the generalist approach, or, the 'Roger Federer' route. It is named so because the tennis superstar played multiple sports (as well as other hobbies and disciplines like music) including football, badminton and basketball. Unlike Tiger, he delayed specialising in tennis until a later age.
Epstein explored how this theory applies to non-sport related situations, such as education and language. A study observed two sets of classes in a school, where the first set of pupils would learn a programme in a set 'AAAA BBBB CCCC DDDD' format, taking each topic one by one. The second class had their structure mixed up in 'ADCB BDAC', learning about multiple topics at once.
The results found the second set of pupils initially found the mixed learning more difficult to grasp but when tested on the topic, massively outperformed the first set of pupils. The conclusion suggested that unstructured learning made pupils think about the problems differently, meaning these students were able to form solutions to the problems posed to them by drawing from different topics.
David concluded that applying these methods to teams in the workplace and working with people that have varied backgrounds and experience can help teams to create great work and results.
Joe is a retired spy catcher ("No, Mr Bond! I expect you to die!") and used his specialist skills in human behaviour and nonverbal communications throughout his 25-year long career. 
Joe came onstage in a snappy suit, a "habit left over from his FBI days." He flagged to us that the suit, along with many other things such as his posture, gestures and facial expression, were communicating to us nonverbally. As humans, we are all constantly reading and assessing these nonverbal signs. 
Joe went on to debunk a few common myths about nonverbal cues. For example, people often read someone folding their arms as defensive when it's actually a comfortable position for many. It's also a common misconception that people looking away when you're talking are lying, when they could just be thinking. He highlighted that these behaviours may well be communicating something, but they don't always mean what you might think.
During his time as a professional behaviour analyst, he realised how important it is to consider the "why" behind these communications. He gave an example of a woman he interviewed who was displaying "guilty" nonverbal communications such as fidgeting, a sweaty upper lip and bad eye contact. He wondered initially whether this might be the stress of being interviewed by a tall FBI guy in a suit. When he paused the questioning to ask if she was okay, it turned out that she was on edge because she knew the meter was about to run out on her car and she was afraid of getting a ticket! 
Joe closed the talk by highlighting how valuable nonverbal communication is, but also how key it is to try and understand why this person is displaying these cues. We have the ability to use nonverbal communications (including clothes, posture, facial expressions) to make the people we're with feel comfortable. In Joe's case, so they're relaxed enough to be able to give valuable information.
We had a great day at TEDxManchester and learnt so much about the immense power of education and communication. If you're struggling to communicate with your customers or clients, get in touch to see how we can bridge the gap.