In 2020, we saw a lot of changes to the world of design as we worked from home, found new ways to collaborate with each other and reached people in their homes as outdoor campaigns took a big hit.
As we leave this year behind, we take a look at the design trends in 2021 our Creative team expects to see, and what brands need to do to achieve them.
Dave, Creative Director:
"After what 2020 threw at us, it's bold of us to be making any predictions!
"The need for authenticity was stronger than ever before, and we should expect to see user generated content across all forms of media. A perfect example of this is TikToker Nathan Apodaca's (@420DoggFace208) viral skateboarding video. It was just one guy, enjoying a skate and a singalong while drinking an Ocean Spray and unintentionally it became one of the best ads of 2020."
"Ocean Spray was a little slow out of the gate as the video drove Fleetwood Mac's Dreams to the top of the charts after 43 years and thousands recreated the video, which is a perfect example of the need for brands to have UGC-savvy people on their team. We know that behind the scenes there would have been a lot of communication on what the team can do to capitalise on such a huge opportunity, but they were very late to do something about it.
"Having expertise on influencers, even ones that pop up out of nowhere, is essential for any marketing team, and we should see brands growing this arm whether it's in house or working with agencies that can capitalise on user generated content while keeping it authentic."
Lauren, Creative Lead
"Who would have thought we'd see QR codes making a comeback!? The hospitality industry was in desperate need of a way to allow customers to queue, log their details for track and trace and order their food, and QR codes were a perfect solution.
"Good design is all about making something seem much more simple than it is, so having clear information on purpose is essential. If there's a code at your table and you have to listen to your server's instructions for five minutes on how to use it, you could have just filled out the paper form and ordered already.
"Having an optimised landing page is just as important as the code itself. Instead of an SEO focus, user experience is the only thing that matters. Users want to input their details quickly and enjoy their hospitality experience, and having a page designed for web when 100 percent of users are on mobile will see a lot of frustrated customers deciding to book elsewhere."
Icons and emojis in design
Danny, Creative
"With stricter guidelines in place, budgets for brand video and photography will need to stretch further than ever before, and some may look for alternative visuals for campaigns.
"Icons and animations will likely be a big part of this, and visuals can be highly effective if used correctly. There's more creative control over this method, as you can have a wider range of options to really make the brand identity shine through and refresh at much shorter notice than a photography campaign.
"Emojis have become a universal language and we see them in our personal messages and on social media every single day. When used correctly, it's a fun and very human way for brands to get across their message, just like the movie posters for the film Deadpool (or Dead-Poo-L). Hopefully it's something that we see more of."
Dan, Senior Creative
"Augmented reality isn't just about dog ears and a flower crown any more, it's a powerful sales tool. This year in particular, it's been useful as we haven't been able to visit the shops and look at our purchases, which is important for so many when making more expensive investments.
"Whether it's Specsavers letting you try on virtual glasses before you buy them, Apple allowing you to see how your new Mac will look on your desk, or IKEA letting you redecorate your entire living room by dropping in products, 'try before you buy' is at a whole new level and brands that don't keep up will likely be left behind."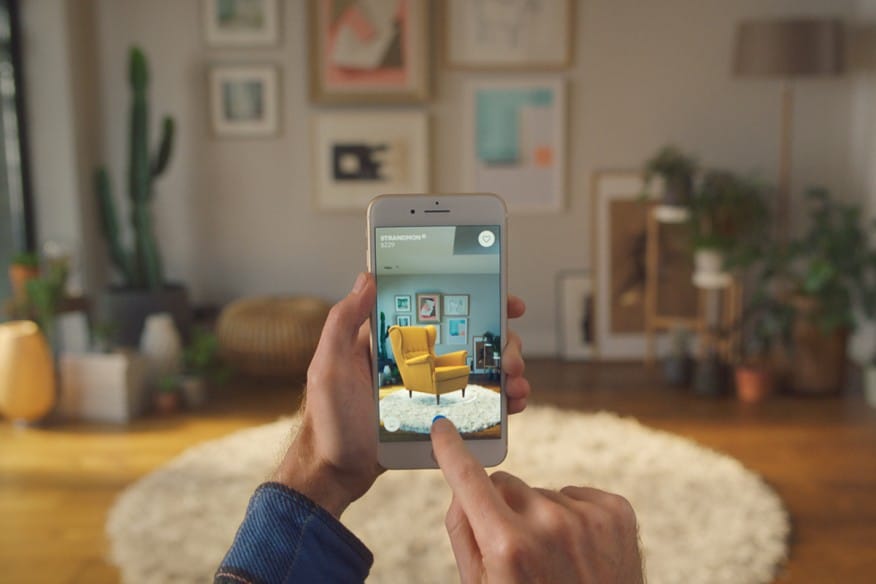 We may not know for certain what 2021 holds for design, but what we do know is that we're excited to get involved and make sure our clients are way ahead of the curve.