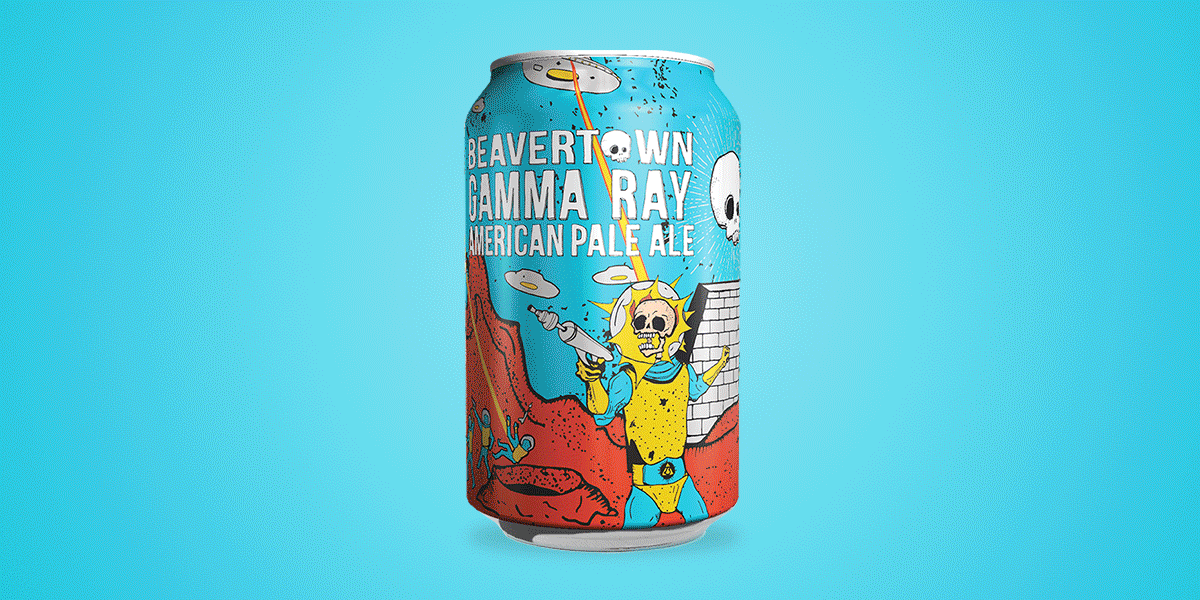 After becoming a craft beer connoisseur in lockdown, our Senior Designer Dan takes a look at some can designs that get our creative juices brewing!
Craft brewing isn't a small business game anymore. All the leading supermarkets have their own range of 'micro-brewed' products many illustrated can designs – a crucial tactic in setting craft beers apart from your standard 4 pack. During lockdown, I signed up for a Beer52 subscription and it got me thinking about some of my favourite can designs and illustrations…
Image: beavertownbrewery.co.uk
Beavertown was one of the first craft beers I came across. The illustration featured on each beer can is completed after the name has been decided, and tells the story behind the name. The Gamma Ray can is easily one of the most recognisable cans out there. The bright blue, yellow and red of Nick Dwyer's weird and wonderful illustrations catch the eye every time I pay a visit to the beer fridge. The now-iconic design depicts a space-age scene featuring the Beavertown skull logo.
Image: dexterandjones.co.uk
Manchester brewers Cloudwater have a unique approach to their packaging, commissioning artists or buying art to reproduce on cans of their seasonal beers every six months. The artwork is so good that you can even buy it on their online store. A personal favourite for me is their standard pale ale range; the use of colour gradients and stripped back, simple artwork sits perfectly with the brand name.
Image: konabrewingco.com
With 25 years in the industry, Hawaii's Kona Brewing Co isn't new to the game. The brand has recently become more readily available in the UK, and it was the vintage style artwork that got my attention. Looking like a retro-tourism poster for the company's home state of Hawaii, the evocative label imagery has us pining for a cold bottle of Big Wave on a faraway beach.
Image: camdentownbrewery.com
Camden Town (Studio Juice)
Everyone knows Camden Town Brewery for its bright, loud, typographic artwork. Whether at the pub or in the supermarket, these cans will always catch your attention. Designed by the guys at Studio Juice, this style has been imitated by many, but never with the same success.
Image: mikkeller.com
Whenever I see Keith Shore's work, it makes me want to crack open a can of anything Mikkeller. Working as the brewery's Art Director, Keith produces artwork for nearly every flavour. The cans are too beautiful to throw away, so I've upcycled them into herb pots for my home!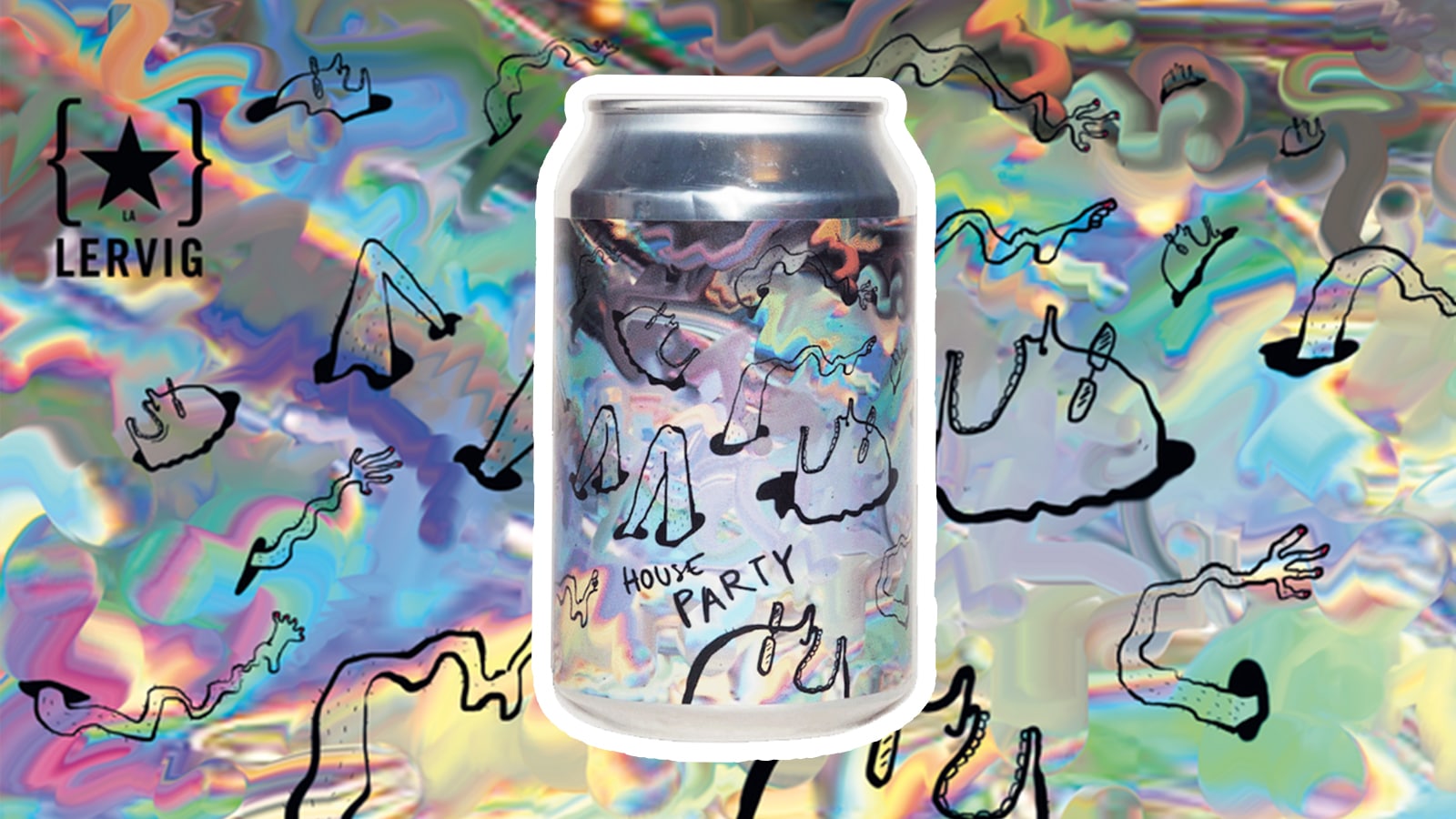 Image: Lervig.no 
There's not much to say about Lervig's range as the can says it all! With the crazy patterned mirror paper wrap, take one of these to the next house party you're invited to and once finished it can be used as the disco ball!
Of course, we couldn't talk about our favourite beer cans without mentioning the work we've done for Hydes Brewery and their Beer Studio range. For the last few years, we've been designing unique patterned artwork based on flavours and ingredients, taking inspiration from the Pantone colour reference guide style for their seasonal beers.
Want to check out more of the standout designs we recently did for The Beer Studio at Hyde's Brewery? Click here to take a look!