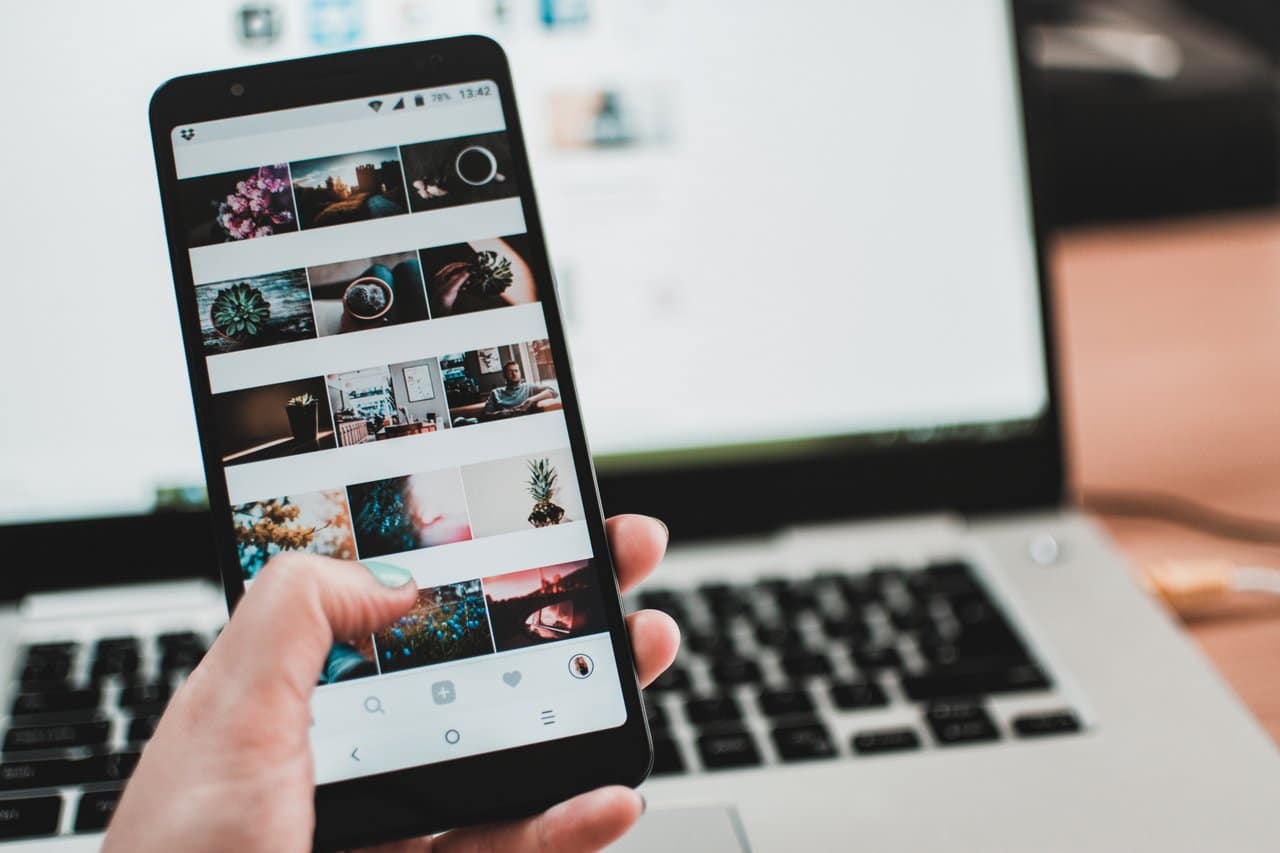 With over a billion monthly active users on Instagram, it can be a very powerful tool for marketing your brand. However, if you're going to make use of it, you need to stand out from your competition and do it right.
Here's what you should be taking into consideration before launching an Instagram page for your brand.
Relevance
If your brand is strictly B2B, then it's pretty likely that Instagram isn't right for you as it's a customer-facing tool –  you'll need a more professional business platform, such as LinkedIn.
However, that's not to say Instagram is completely out of the question. Instead of showcasing what you do, you can showcase who you are. Giving your brand a personality is a great tool for hiring, as you'll have the opportunity to give insights into your company culture and initiatives for potential recruits researching your company.
Audience
Did you know that 65 percent of 18-34 year olds are on Instagram? As the highest spenders, you definitely want to get your products in front of this valuable audience. However, you need to consider whether they're right for your brand.
As an aspirational platform, your audience wants to be a part of what you have to offer. It's up to you to utilise your platforms to make sure what you're offering not only looks amazing, but you effectively showcase the features and benefits of your products or services.
Purpose
What are you adding to your followers' lives? Following comes from a 'want' for your customers, and they have to want to stay up to date with what you have to offer, or you'll find yourself losing followers.
The purpose of your content should be clear in every post. Are you trying to raise awareness of your brand by showcasing product features and benefits? Are you trying to generate new customer leads? Or maybe you just want to generate engagement on your channels for organic growth?
Knowing what you want to achieve from your platform puts you in a position to brainstorm content and ensure your feed and messaging are clear and consistent.
If you want to engage your audience, make sure you add something to their feed. Is it a tip on getting the most out of your products, or do you want to inspire your audience to take their own shots to tag your brand in and organically raise awareness?
Assets 
If you're looking to impress, you need to have the imagery to stand out. While stock imagery is fine every now and then, you want to wow your audience with original imagery that reflects your own brand. Whether you're getting a photographer on board or already have a suite of photos, you need to have a library of quality imagery ready to use. To mix it up, you should also create content such as infographics to really showcase what your brand can offer – having strong graphics that you can use across social media, web and PR never hurts!
Having your own content is important, however if you're a customer-facing brand part of your community engagement will include making the most of user generated content. Customers are likely to share the products and services they use, and making sure you're tagged or monitor certain keywords will allow you to share to your feed. If you want to encourage customers to organically raise awareness of your brand, you may want to consider some influencer activity.
Knowledge
Before you click that 'create account' button, do you have the resources to represent your brand properly? Curating content and engaging a community is a full time job and many in-house teams are already stretched, with some knowledge gaps in unknown platforms.
Every piece of content you put out, whether it's a customer handbook or a social media post, speaks volumes about your brand and bringing in external support may be the best route for you to take.
Working with an agency to ensure your social media activity lines up with your marketing strategy is a wise choice if you don't have the in-house resources to effectively use social media. You'll find that agencies come armed with ideas on how to best represent your brand on social media, and have the tools, knowledge and experience to pull it off.
Need some support with your social media strategy? Get in touch today! 
1 https://about.instagram.com/about-us
2 https://sproutsocial.com/insights/new-social-media-demographics/